RiotZone Reloads In One Week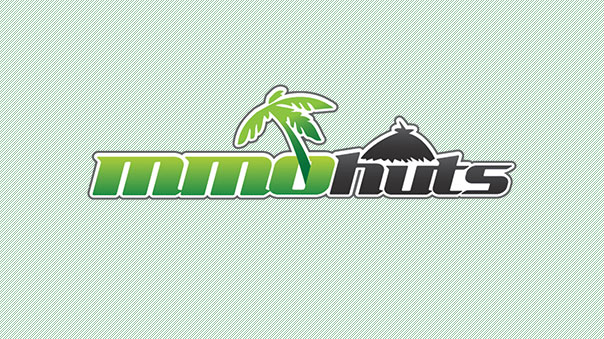 Mail.RU games has announced its next major update for RiotZone will launch next week Tuesday, September 11.
The update will allow players to hire scarlet mercenaries through booby-trapped containers, which also contain 5-day VIP extensions and violet equipment. Weapon upgrades will be available from the store or the Dictator's Six; parts can be earned by selling spare upgrades or buying them in the premium store. Meanwhile, good mercenaries are becoming easier to get through refreshes and stars will be available through patrol based on each hour you patrol.
Mail.RU also publishes Juggernaut.
Source:
New RiotZone Update Approaching: Final Preparations Are Underway

September 4, 2012–Amigos, update time has arrived! Starting next Tuesday, you will be able to enjoy the very latest features in the browser-based strategy game RiotZone. The update will include item upgrades, changes in gameplay and much more. Learn more and download the game at www.RiotZone.net

Scarlet Mercenaries

You can now hire a scarlet mercenary without going through an agency! If you've reached level 20, you'll get a chance to grab yourself a booby-trapped container. Inside the container, as well as a 5-day VIP status extension, stars, parts and some violet equipment, you'll find a contract for one of the scarlet mercenaries: Amber, Iceman or the Judge. The box will only appear once.

If you have an old booby-trapped container that's been lying around gathering dust, you'll now be able to sell it for five stars for one day after you receive the new booby-trapped container.

Weapon Upgrades

You can buy weapon upgrades (from level 20 and up) in the store or obtain them in "The Dictator's Six". You can get parts by selling spare upgrades or buying them in the premium store. Following the latest update, 5-star upgrades can be bought for 5 parts. Upgrades for items other than weapons will become available in future.

Bar

The probability of getting good mercenaries increases each time you refresh. The number of no-hopers is reduced.

Patrol

For each hour you spend on patrol, you might get some stars. The probability of receiving stars depends on the level of the bar.
Next Article
Years have gone by since the zombie apocalypse has taken over the games industry, and the plague shows no signs of slowing in 2015.
by Proxzor
Today Black Gold Online unveiled a mage class on the Steampunk Side – The Conjurers, who fuse steam tech with powers of dark magic.
by Mikedot
Joymax, a leading online game developer and publisher of free to play MMORPGs, today announced its latest update for its popular MMORPG, Digim...
by MissyS