Pirate Storm Reveals Guild Islands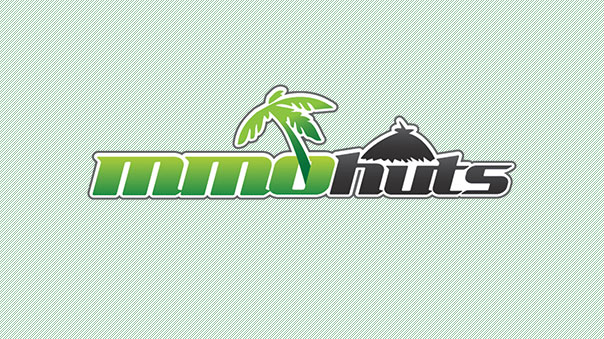 Bigpoint has announced the release of guild islands in Pirate Storm.
Pirate Storm guilds can access the Guild Island map starting at guild level 5, staking out their own private island. The system will let players build, upgrade, and fortify their defenses. Meanwhile, guilds can also assault raid guild zones to earn Raid Points, special rewards, upgrade abilities, discounts, and more. Guilds can also hoard the new Guild Gold currency, which is required to build new structures, workshops, towers, and more.
The update also introduces new custom crafting. Players can exchange Raid Points for crafting blueprints, which will allow players to craft new items including advanced ammunition and invasion weapons for their Guilds. Each month, the top guild of each server will earn the insignia of War Master, giving more incentive to work hard on their island and attack force.
Bigpoint also publishes Battlestar Galactica Online and Drakensang Online.
Pirate Storm Gameplay Screenshot
Source:
Pirate Storm: Death or Glory Introduces Engaging New Guild Islands System

Expansion Brings Custom Crafting Features to New Guild Zones; Own an Island with Bonuses Aplenty

Hamburg: September 4, 2012 – Bigpoint – a worldwide leader in online games – today announced that Pirate Storm: Death or Glory has added the ability to acquire new guild islands in guild zones within its treacherous waters. "Players will experience a greater sense of union and engagement with their comrades, each fulfilling a duty amongst a number of responsibilities, and strengthening the guild connection to defeat their foes!" said Philip Hufen, Producer, Bigpoint. "With the addition of guild islands and guild zones, we've thought of unique ways to add flare to ordinary guild configurations."

With over two million registered players, Pirate Storm is an action-packed, free-to-play combat and exploration MMORPG featuring highly detailed graphics with PvP and PvE gameplay. Players navigate the seas as dreaded pirates fighting adversaries, monsters, and fiends in the battle for fame and glory.

Guilds that have reached level 5 and above in Pirate Storm can now stake a claim in territories on the new Guild Island map. With the updated guild islands system, members can build, upgrade, and fortify defenses to protect their mighty fortress. Players who attempt to raid guild zones earn Raid Points and rise in rank; the top 10 ranking guilds will unlock special rewards. By forming a guild, players activate team benefits including upgrade abilities, discounts on merchandise & repairs and bonus loot.

NEW Guild Finances

A new in-game currency – Guild Gold – can be earned and contributed by each guild member. Guild Gold is required to purchase building structures, workshops, upgrades, repairs and related items for the guild island headquarters. Within each guild-owned harbor, a variety of monsters and defense towers can be bought and trained to safeguard the surrounding waters.

NEW Custom Crafting

Crafting has been implemented in this new development of Pirate Storm – which will be available to all players. With Raid Points, buccaneers can purchase blueprints containing crafting recipes. Items such as advanced ammunition and invasion weapons can be produced in the Workshop on the guild island. Once an item is completed, it is removed from the crafting queue, and ready for use.

Every month, guilds will have the opportunity to win the Guild Trophy – the top guild in every server will be rewarded with the prestigious insignia of "War Master," known as the most feared adversaries in Pirate Storm.

Pirate Storm: Death or Glory is currently available in 24 languages. The free-to-play game can be accessed at: http://www.piratestorm.com/ without any download or installation. For more information about this seafaring adventure, visit the Facebook fanpage or community forum.
Next Article
Act of Aggression - the new RTS from Wargame creator Eugen Systems - pulls heavy inspiration from other RTS titles hailing from the nineties a...
by Mikedot
Right on time for the new Spring Season comes an update for Lineage II: Revolution, featuring a new World Boss as well as a fun Spring Event.
by Ragachak
Roberts Space Industries and Cloud Imperium are delivering on their plan to bring quarterly Star Citizen updates.
by Ragachak