RIFT Prime Goes Back to Where it All Began Starting In March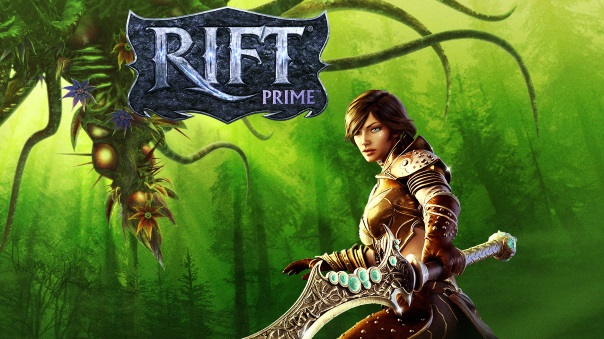 In celebration of 7 years of RIFT, Trion Worlds is excited to announce the release date of the upcoming "Progression Server". It will allow players to have access to amazing RIFT content for one monthly subscription fee and will launch on March 7th. Players who wish to can pre-order the "Primogenitor Pack" for 29.99, which includes a ton of items, along with Prime access. It contains 30 days of Patron and two additional 15-day Patron vouchers that can be given to friends to prep them prior to the server going live (or use them on your alts). This pack also contains a Cloak of the Void, a Primogenitor prefix title, the Armored White War Tiger mount, and a Rift Prime portrait frame. These four items are exclusive to the Prime-created character and can only be used in RIFT Prime.  Additionally, Trion Worlds is currently running a server name challenge! From February 23 through 25, players can use the hashtag #NameRiftPrime to submit their ideas for the name of the new RIFT Prime server via the RIFT forums. From February 26 through 28, players will be polled on the top 5 names, with the winner announced on the weekly RIFT livestream on March 2.
Created with the goal of offering players a sought-after alternative way to play through years of classic RIFT content, RIFT Prime offers an all-new fresh start server with a subscription model for progressively unlocked content. Players can experience exciting content and expansions that have been created and released across seven years of RIFT! In RIFT Prime, current store-based items such as equipment can only be obtained through gameplay, with only cosmetics and a small number of service items (Name Change scrolls, Rally Banners) being purchasable via in-game currency or credits (no lockboxes). Dozens of existing in-game updates and content will be available to RIFT Prime subscribers, as well as regular milestones and achievement awards.
Embark on an unbelievable adventure in Dragon Blood, an exuberant MMORPG with a vast and beautiful world threatened by evil.
by MissyS
Guerilla Tea announces their newest title, Staking Claims, a free dots and dashes strategy game.
by MissyS
The latest update introduces a new raid dungeon, a party matching system, class rebalancing, skills available for pets, & more.
by MissyS