Review of GameOn! A GameLit Anthology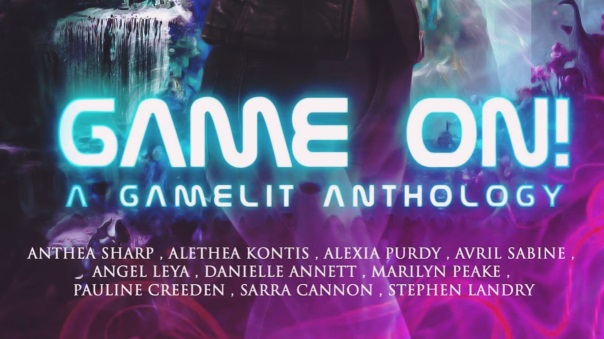 Welcome gamers! It is with great pleasure that I present to you the first of an upcoming series of LitRPG reviews. If you haven't noticed, we've been incorporating this fascinating new genre of books into MMOHuts with press releases for newly released titles, and we hope to work with some of the authors to do some giveaways soon. If you still don't know what LitRPG is, check out my editorial on the subject. Now, without further ado: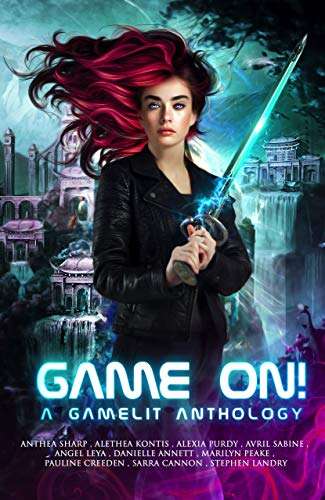 Good science fiction, in my mind, has two underlying tenets that separate it from fantasy. First is that it be feasible and believable in regards to the technology and/or science displayed. The second is that it address some facet of humanity and/or asks a question about the human condition. What is the nature of love? What would we do if…? Things like that.
GameOn! A GameLit Anthology is a collection of short stories that I found does an excellent job of asking those questions. Naturally I enjoyed some of the stories more than others, but I certainly enjoyed every author's contribution to the compendium of stories.
I would say that the reading level of the stories varies from late-teens on up, but none of it is so heavy that the average reader will find it excessively prosaic. In print the length of the book is 281 pages. I would estimate that it took me a total of six hours to read.
The game worlds within each story were generally solid, again with some I liked better than others. As they were short stories, it was hard to delve deep into the world creation aspects, but I felt the authors still did a good job of engaging me as a reader and making me want to know more.
Many of the authors use characters from other series, which is great because I'm sure I'll want to pick up some of the other stories, such as those involving Sarra Cannon's character, Loxley, from the story of the same name. Several of the stories had strong leanings towards cyberpunk, which I love, and Loxley was one of these. The idea of stealing from the affluent in order to ease the suffering of the poor is exactly one of the premises of cyberpunk's core that I think gets overlooked by many readers in favor of the glitz of cybernetic enhancements and body modification, which is a shame.
One way that I feel this anthology really benefits is from the fact that it was compiled by experienced author, Anthea Sharp, who also contributes the story Real Challenge. The stories in GameOn! had more polish than some LitRPG, which made it much easier and more enjoyable  to read.
I'm loathe to delve too much into specifics regarding the stories themselves, since doing so would potentially spoil much. What I can and will say however is that if you enjoy good science fiction one-off stories in the vein of Outer Limits or Black Mirror, and you want a good place to delve into GameLit/LitRPG for the first time, or if you're a fan of the genre and want to sample some new authors, GameOn! A GameLit Anthology is a steal for $2.99 on Amazon, and is free with your Kindle Unlimited subscription. I give it 4.5 out of 5 coconuts. I think short stories are an under-appreciated art, and these are some of the best examples within the genre that I've seen.
Special thanks to Stephen Landry who suggested this anthology and submitted a key for its review. Enjoy his short story Husk within the pages of the book.
A free copy was given for review purposes.
Eugen Systems announces Wargame: Red Dragon's launch trailer a day ahead of official launch.
by MissyS
Get ready for Yasuo 2.0. You know the type, that kind of champion that's always trash on your team but a 1v5'ing god on the enemy...
by Kings Decree
Perfect World Entertainment Inc., a leading publisher of widely-acclaimed free-to-play MMORPGs, is pleased to announce that Swordsman has offi...
by Mikedot