Heroes of Order & Chaos Visual Update Goes Live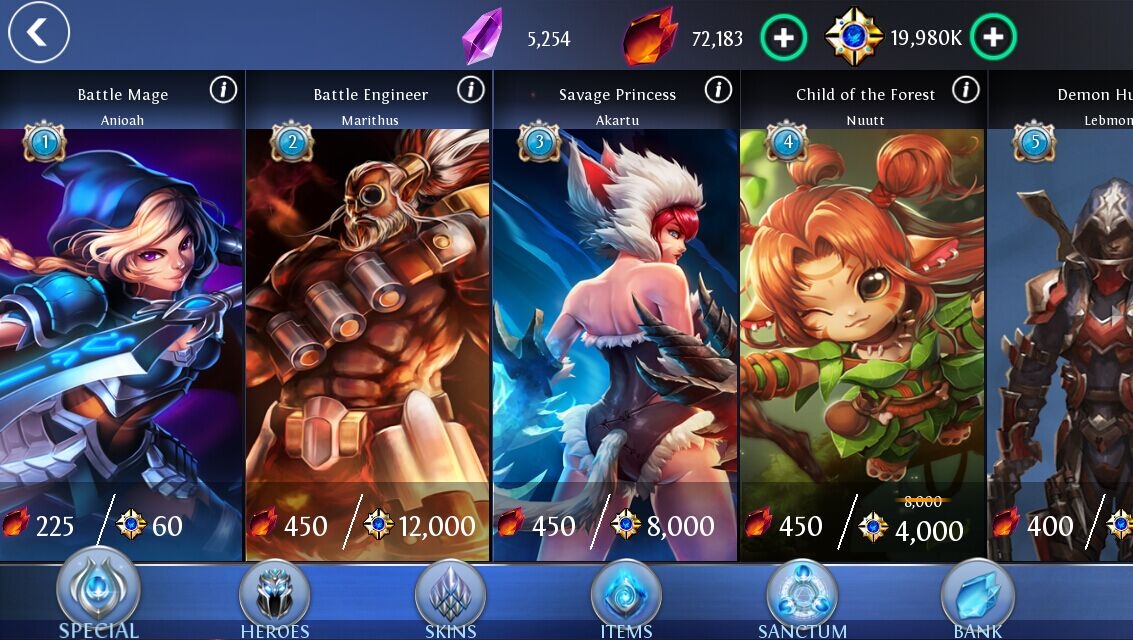 Heroes of Order & Chaos gets it's biggest update yet! A whole new look to the UI, a reboot of the Rift 5v5 map, new graphics for 15 heroes, and more are coming in the first part of the visual overhaul.
New Content
VISUALS ON A WHOLE NEW LEVEL!
SMOOTHER UI: We've upgraded everything that connects you to the game, from the layout of the buttons to the style of the graphics. All this to make Heroes of Order & Chaos more exciting to play!
REMASTERED MAP GRAPHICS: Take control of the reinvigorated Arena! We're starting the map overhaul with our 5v5 map, Rift at Sinskaald.
HEROES APPEREANCES: All heroes will be reborn without losing the strong hardcore identity of the game! (Additional remade heroes will be released gradually)
FROSTZEL – COLD-HEARTED KILLER
The first of two new heroes releasing during this update:
One of the last of his tundra-dwelling race of monsters, the "Brutal Bowman" was banished from his tribe for being too violent. Now he wanders the world, putting arrows in any face stupid enough to look his way.
WATCH THE TOP 200 PLAYERS
The expanding features of our built-in Spectator Mode:
The new Top 200 Players Leaderboard lets you Spectate matches from the most legendary players around. It's the perfect way to learn how to master your favorite heroes.
ASIA SERVER ADDED
New server is online to cater to & support our amazing community in Asia!
In addition to all the new content, we continue to include:
Bug fixes and game stability improvements
Hero and item balancing to maintain a fair and competitive experience
Players can also expect to see some winter themed content
Players can learn more at www.heroesoforderandchaosgame.com.
SMITE Enters Closed Beta on Xbox One - Closed beta testing phase now going strong on Xbox One
by Mikedot
Echo of Soul's "Kingdom" update is now live and with it comes the return of popular dungeons and Guild Wars.
by Ragachak
The Moonfire Faire is now officially live in Final Fantasy XIV! It began today (August 7th, 2019) and will run until August 26th, 2019.
by Ragachak