Repulse details classes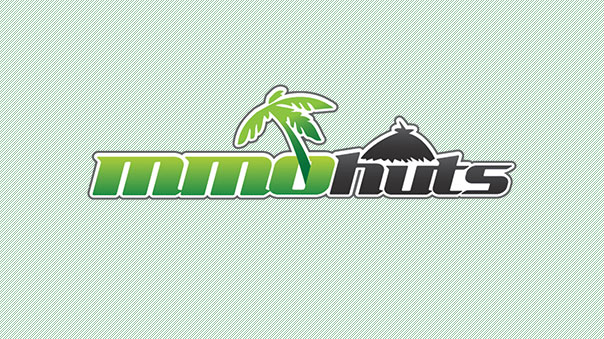 Aeria Games has offered some details into the classes of Repulse, its upcoming MMOFPS.
Repulse offers three classes: Assault, Engineer, and Sniper. While all of these classes can use boosts and wall jumps, each gets its own unique abilities and specialized gear. Assault characters can use dodges and rocket boosts; Engineers can heal their teammates and scan the HP/EP levels of enemies; and Snipers can cloak themselves to better stalk their enemies. Players can also switch between classes on each respawn.
Aeria Games also publishes WolfTeam and Last Chaos.
Repulse Gameplay Screenshot

Source:
Meet the Classes in New Sci-Fi FPS Repulse

SANTA CLARA, Calif.  – Dec 15, 2011 – Aeria Games, a leading global publisher of free-to-play online games, today revealed new screenshots highlighting the classes in Repulse, its latest sci-fi themed first person shooter (FPS) title.

Repulse sizzles with heart-pounding, fast-paced combat and edge-of-your-seat FPS action.
The latest screenshot release highlights Repulse's selection of classes: play as the deadly Sniper, the versatile Assault soldier, or the steady Engineer. Each class is capable of the game's signature boost and wall jump moves; choosing a class only further refines your tactical abilities in the game. Gear up each class with specialized helmets, armors, and weaponry to take advantage of new maneuvers and combat tactics. As an added bonus, players looking to test out and utilize different abilities can swap between classes before re-spawning.

Each Repulse class features these unique abilities:

Sniper – Activate cloaking to turn invisible while stalking your enemies with a high-powered sniper rifle (equipped with a useful scope-zoom mechanism).
Assault – Perform high-tech dodges, rocket boosts, and other thrilling tactical maneuvers to give your soldier the upper hand in combat.
Engineer – Fire the same gun to heal your teammates during battle, or blast away enemies! Equip a special Engineer helmet to scan the HP and EP levels of other players.

Additional footage of each class in action and other intense gameplay clips are available on the Repulse YouTube and Repulse Facebook page.

Repulse is the latest free-to-play FPS title to join Aeria Games' extensive portfolio of PC and browser-based games. Sign up to participate in the upcoming closed beta test for Repulse at: http://repulse.aeriagames.com.
Next Article
Soul Land is an upcoming mobile MMORPG from 37Games, and the popular Chinese MMO is coming to other countries.
by Ragachak
Product Directo Mike Donatelli of Carbine Studios has just revealed new details for their Sci-Fi MMORPG, Wildstar. These details include new s...
by Mikedot
Today Bandai Namco has launched Fortress Legends, a mobile game that combines hack-and-slash, strategy, and real-time co-op.
by MissyS