Rappelz Epic 7: Awakening now live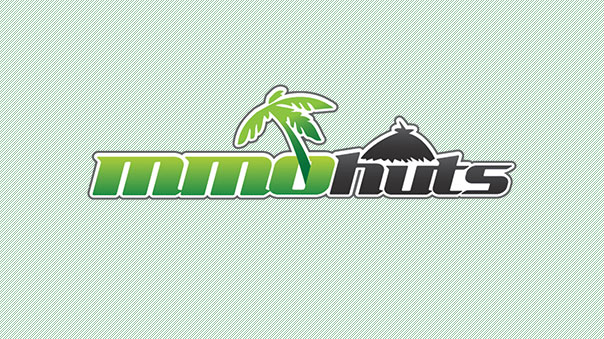 Rappelz has released its latest major update, Epic 7: Awakening.
Epic 7 reveals the mysteries of Veiled Island, which has now expanded to four times its original size and offers new zones including Unicorn Forest, Dragons Nest, Blizzard Valley, Snowfield Basin, and Kaia Lake, with eight new field bosses, six new hidden dungeons, and a new tamable creature known as the Death Tyrant.
Also new in the update is a Creature Combination System, a renewed Guild System with ranks, and several bug fixes.
Rappelz is published by gPotato, who also publishes Fly For Fun, Aika Online, and Allods Online.
Rappelz Epic 7 Screenshots:
Source:
Rappelz Epic 7: Awakening – Now Live!

SUNNYVALE, California – September 16th, 2010– Leading free to play online game publisher Gala-Net is excited to announce the latest expansion of its popular fantasy MMORPG Rappelz is now live.  Rappelz Epic 7: Awakening provides the Rappelz community with so much more to explore, as the mysteries of the Veiled Island unfold.

Expanded to four times its size, the Veiled Island will house new zones such as Unicorn Forest, Dragons Nest, Blizzard Valley, Snowfield Basin, and Kaia Lake.

Additionally, a robust new feature set will be added, including a renewed Guild System, new cosmetic customizations, an enhanced pet system, and a brand new pet that is more than a hollow suit of armor- The Death Tyrant!

Get ready to explore new landscape, fight new bosses, and enjoy all the feature enhancements that Epic 7 has to offer!

New Content Highlights:

Expansion of the Veiled Island

o   Explorable land is now 4x Larger

o   8 New Field Bosses

6 New Hidden Dungeons with increased difficulty, more EXP and items
New Tamable Creature: The Death Tyrant

New Features Highlights:

New Creature Combination System

o   Creatures can be combined for a chance to increase power and enhance appearance

o   Guilds can now assign 6 different ranks to their members

o   The Guild Master can set different permissions for each rank!

o   Invisible loot bug is fixed

Check out all of the exciting updates in the full patch notes and learn more about the expansion on The Official Rappelz Site.
Next Article
Alcatraz, the next major in-game update for the free-to-play interconnected video game and TV series Defiance, is now live.
by MissyS
Being the granddaddy of Battle Royale games, H1Z1 just recently went out of early access and finally joined its successors.
by Ojogo
Star Trek Online: Season 10.5 is a new update to the sci-fi MMORPG that brings both gameplay improvements and additional narrative content.
by MissyS