Vindictus Early Access Open Beta Has Begun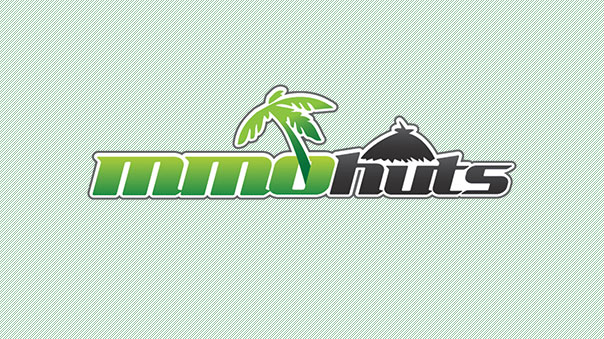 The early access open beta testing phase for Nexon's latest free to play MMORPG Vindictus went live late in the day on September 15, 2010. Nexon made the official announcement a day later on the 16th, players who hold an early access beta key can now log in and start playing. What separates this early access beta phase from a closed beta is that there will be no wipe at the end. The full open beta will begin October 6. After the full open beta begins, players will not need early access keys to play Vindictus.
Vindictus is set in the same Celtic themed world as Mabinogi, but the two games are very different. Vindictus is an action packed brawler MMORPG with real time combat and instanced stages. It is similar to Outspark's Divine Souls in terms of gameplay, but is powered by the Source engine. Vindictus is a highly anticipated game, and already has a huge playerbase. The graphics look great, the combat is fluid, but the game only has two playable classes thus far. A third one, a caster, should be available before the end of the early access open beta.
Players will need a key to participating in the early access open beta. MMOHuts gave away 2000 keys and quickly ran out. Luckily each person who activated a key was given an additional two to share with friends. If you missed your change to grab a key, find someone who was quicker!
Nexon has scheduled several events for players who find their way into the game. To learn more about those events and the rewards they bring, read the full release below.
Full Release:
Vindictus Early Access to Open Beta Has Begun

The Early Access to Open Beta phase for Nexon America's Vindictus has begun, allowing players to redeem their beta keys and jump into a world where they can experience the exciting spear-throwing, environment-shattering, fomor-killing fun.

Vindictus has opened up its servers and introduced several events for players to partake in during the Early Access to Open Beta. Categorized into three groups, "Passion!," "Power!," and "Persistence!," players can participate and show off their skills. Passion! events include:

– Wind through the Ruins: Achieve 190 Battle Points and receive 10 Goddess Grace.

– Final Slingshot: Achieve 165 Battle Points and receive 10 Tokens and 5 Party Revival Feathers.

– Kobold Chief: Achieve 190 Battle Points and receive 10 Goddess Grace.

Players can display their power by obtaining these three titles for 10 seals of dedication each:

– "The Aloof Magician's Assistant"

– "Whipped by Shayla"

– "Semi-Respecter of the Elderly"

Lastly, players will receive a special capsule containing 100 AP with the completion of the Persistence! event, in which players have to level their character to level 10.

Players participating in Early Access to Open Beta will be able to level up their character, collect loot, slash monsters and save all progress when the game goes live. Unlike Closed Beta, all characters created in the early access period and later beta phases will be kept and carried into the live launch of the game.

Vindictus is scheduled to launch later this year, bringing elegant brutality to the online gaming space with stunning visuals and high-speed combat enabled by a modified Source Engine™. To find out more about Vindictus and prepare for early access to the game, visit www.vindictus.com and "Like" www.facebook.com/vindictus.
Next Article
Alongside a prize pool of $100,000, finalists can expect to travel to the USA for the offline finals held in Lake Forest, California.
by MissyS