Ragnarok M (NA Version) Open Beta Test Is Now Available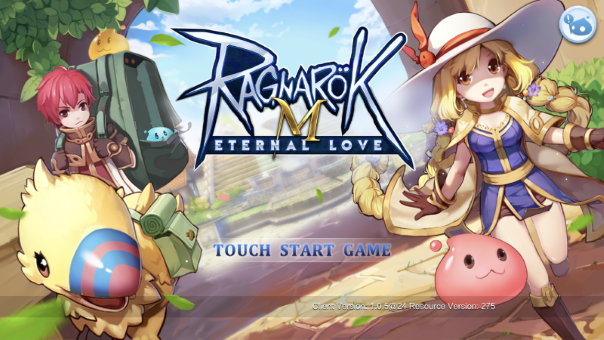 Ragnarok M: Eternal Love Global is the latest Ragnarok offering, and is a mobile MMORPG from Gravity Interactive and X.D. Global. Originally published in 2002 as an online service from Korea, the franchise found global success. The mobile version is staying true to the original and expanding upon the original, and is now available in NA. Ragnarok M: Eternal Love Global is based on Norse mythos and offers a variety of unique gameplay and team battles as well as a cartoonish style and unique job-change system. Rune Midgard awaits players, and every quest and NPC within Prontera, Izlude, Geffen, Morroc and Payon will offer a new, interesting story to tackle.
When most think of RO's BGM, they instantly think of "Theme of Prontera", "StreamSide", and all of the classic in-game music. Now, those classic tracks have been updated by their composer, ESTi, who has added some new elements to these familiar tunes to bring a fresh and brand new experience in ROM. The current version of this OBT will have 10 of the Jobs from the classic RO: Swordsman, Knight, Crusader, Mage, Wizard, Acolyte, Priest, Monk, Thief, Assassin, Rogue, Archer, Hunter, Merchant, Blacksmith, and Alchemist. All of these classic Jobs are now complete with 3D models, bringing even more detailed graphics. In this version of ROM, there will be a 360-degree 'selfie mode'. Making guild photos, selfies, and lovers photos easy to take. You can bring the camera to every scenic place in Rune Midgard, allowing you to take beautiful and stunning photos. You can also check out the fantastic Ferris Wheel.
Ragnarok M: Eternal Love Features:
Adventure freely across over 40 maps in the classic cities of Midgard
Form a guild with friends to embark on adventures
Showcase your guild's achievements with the customized guild wall
Choose from a variety of classes such as Knights, Priests, and Hunters
Record your adventures, items, and conversations in the Adventure Handboook
Explore Midgard with a lovable pet companion
Picnic with your friends with the cooking system
Express your love hand-holding mode and unlock poses and emojis
Enjoy a romantic ride on the Ferris Wheel
Created by husband and wife team Sandra Powers and Eric Heimburg, Project: Gorgon could very well end up being a sleeper hit.
by NWOrpheus
Countless heroes await to be collected and enlist for battle in Nexon's latest mobile game on Android/iOS, Overhit.
by Ragachak