Radial-G: Now On Steam Early Access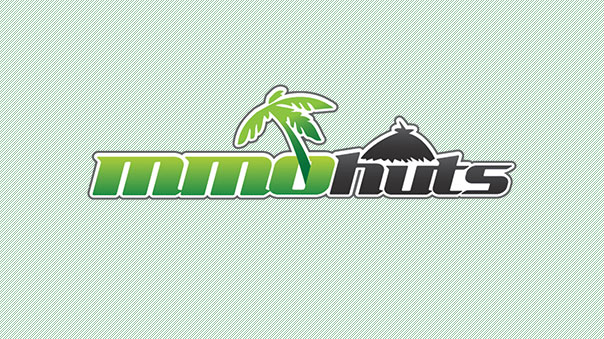 Climb into the cockpit of a futuristic race craft and tear up the anti-gravity track as battle commences with over 30 real and AI opponents. Oculus Rift ready, offering single and multiplayer action, Radial-G delivers full immersion racing on tubular tracks featuring gut-wrenching twists, jumps, splits and unique inverted racing.
Heralded as the spiritual successor to sci-fi racing greats WipeOut and F-Zero, newly-founded Tammeka have seen critical acclaim for the title from industry heavyweights including Shuhei Yoshida, President of Sony Studios Worldwide, and Palmer Luckey, Inventor and Founder of Oculus VR, following the release of a free-to-download single player demo in July 2014 (available from their website Radial-G.com). The demo led to a successful Steam Greenlight campaign in September 2014, with arcade racing enthusiasts able to purchase the Early Access version on 11th December 2014 (today).
Steam Early Access Features
The initial Steam Early Access version of the game will include the following features:
A new environment set in the depths of space in and around a derelict asteroid mining & processing station.
Three additional courses offering insanely fast racing around tracks including dizzying splits and twists, crazy stomach-defying jumps and inverted tunnel sections.
A choice of three race craft
16-player online multiplayer support
Advanced AI opposition
Offline and single player modes including: Hot Lap, Single Race, Death Race & Eliminator
Balance the risk and reward of converting your shield to additional user-controlled boost
Enhanced ship physics
DK1, DK2 and regular 2D monitor modes supported for Windows-PC
First Full Release Features
The first full public release of the game on Steam, after a short period in Steam Early Access, will offer much more to the player at an increased price, in line with other indie game offerings. These additional features include:
Three environments in total
Three tracks per environment, with mirrored and reversed track options to unlock
Three ships to choose from, offering individual and unique handling mechanics
Customisable ships and pilots
32-player online multiplayer support
Compelling game modes including single races, championships, elimination and more*
Exact details to be confirmed nearer release. For more info, visit http://store.steampowered.com/app/330770/
Next Article
Paradox Interactive, a publisher of games and a firer of balls, today released an explosive new trailer for Warlock 2: The Exiled, the forthco...
by DizzyPW
The latest update to MapleStory Blitz is "Luminous: The Guardian of Equilibrium. It will allow players to use the brand new Luminous and ...
by Ragachak