Project Genesis Announces New Steam Page and Inaugural Development Stream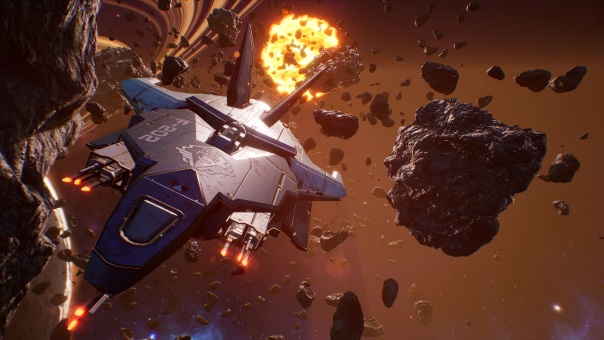 Project Genesis is a mash-up of the FPS and space-combat genres and will be arriving on Steam today (June 4th, 2019). A new cinematic trailer is available on their Steam Page for a glimpse into the future of what's coming to this science-fiction game world. It will highlight how mankind has rediscovered ancient technology, using it to reach the stars. In addition to this, Project Genesis will be releasing their inaugural development stream on their Steam Page, linked below from a private playtest session. This will be broadcast to the public, and developers will be present to answer questions. Players can join in to watch today, at 2 pm PST.
The initial stream is the beginning of broader transparency in developing Project Genesis by utilizing the Steam platform to create a community-driven development model. The community will play a crucial role in helping direct feature priorities and the team at 8 Circuit Studios will recognize players who help lay the groundwork for Project Genesis by awarding cosmetic badges that can be displayed on ships, inside player profiles and more. Badges will be recognized for contribution across four pillars of the game and its community's development:
   Test Pilots: community members focused on identifying and resolving game bugs
   Ambassadors: community members that help engage on behalf of Project Genesis, answering questions and offering knowledgeable information across social platforms
   Pioneers: community members creating and sharing original content across social platforms
   Ace Pilots: community members who have deep gameplay expertise and are focused on competitive mechanics and play-balance
Players interested in joining the closed alpha and follow this link to subscribe to their newsletter. It will give information on playtesting schedules and how to participate.
To celebrate the upcoming release of Star Trek Online Season 11: A New Dawn, STO is giving away some items from its C-Store.
by MissyS
The latest update for Final Fantasy XIV is live today, as we get closer and closer to the third expansion of the MMO, Shadowbringers.
by Ragachak
Zelus takes a look at Terraria and see how far it has come after its numerous updates.
by Zelus