Mini Fighter introduces Gold system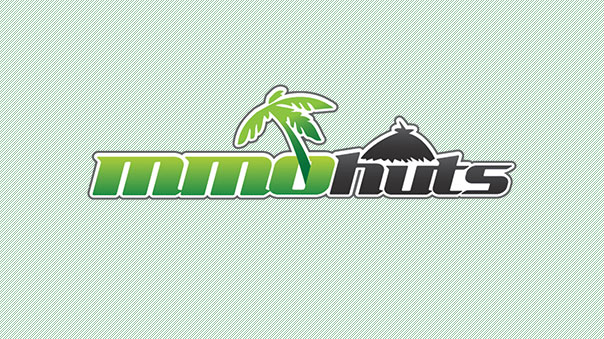 Mini Fighter had added a new gold system in its latest update.
The new system grives gold to layers as they play the game, complete quests, and level up. This new currency works in addition to the current Mifa, and can be exchanged for character cards, evolve pets, and costumes, giving players more ways to customize without having to pay cash.
Two new events are also being launched; from March 24 to May 26, new players will get a new welcome box that includes character cards, a battle set, a dungeon set, and five kinds of buff items. For the next week starting today, any player who succeeds in character card fusion will get an additional bonus character card, and high level players will get a rare new pet.
Mini Fighter is published by Netmarble (CJ Internet), which also publishes Uncharted Waters Online.
Mini Fighter  Gameplay Screenshot
Source:
Mini Fighter Online Gold System Means Bonuses, Buffs & Bling

Two events kick off today in side-scrolling MMO brawler

SEOUL, South Korea – March 24, 2011
CJ E&M, the leading global entertainment company, today released a major update for MMO brawler Mini Fighter Online. The game's new gold system adds more customization, and to celebrate, both new and veteran players will be rewarded with special gifts the next time they log on. Mini Fighter Online is an action-packed side-scrolling fighting game featuring massive multiplayer online battles for up to 400 combatants simultaneously. Gamers can freely change their character, exploring different options as they continue to level up. With a wide range of battle modes and arenas, this free-to-play brawler delivers speedy, hard-hitting action.

Starting today, the new gold system will work hand in hand with the existing Mifa currency system. Players obtain gold naturally by playing the game, carrying out quests and leveling up their favorite fighters. This treasure can then be traded in for bonus items like character cards, evolve pets and costumes. The new currency will help ease new players into the game while enhancing the in-game balance for the entire community.

In light of all this newfound gold, Netmarble is throwing a huge two-part celebration! The Newbie's Event runs from March 24th through May 26th; newly registered players will receive a welcome box filled with a ton of great items to kick-start their fighting career. Everyone gets 12 types of one-star character cards, one battle set, one dungeon set as well as 5 kinds of buff items. This bounty helps new players hit the ground running. The 1+1 Card Fusion Event is tailor-made for Mini Fighter veterans. For one week starting today, all players will get one additional character card when they succeed in character card fusion. What's more, high level players get a rare new pet when they succeed in high-level card fusion. This Fuse-One, Get-One deal doesn't last long, so get out there and start brawling!

Along with the introduction of the gold system, players can look forward to new items and greater in-game balance. Plus the specially-designed Newbie's Event will make it easy for new players to get a taste for the Mini Fighter Online.
To learn more about the gold system, visit the webpage.

To jump into this free-to-play game, visit the MiniFighterwebsite.
Next Article
Heroes of Gaia announces it has reached 1,000,000 action players. The game is a fantasy themed browser based MMORPG published by gPotato.
by Guest
Darkness Rises is the latest third-person action RPG from Nexon to come to both iOS and Google Play-compatible devices.
by Ragachak