Prius Online Returns as Arcane Saga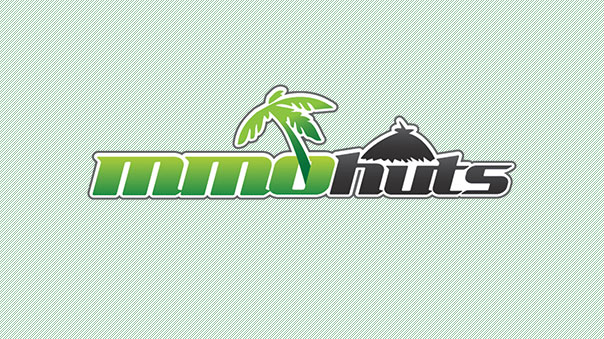 Netmarble has announced Arcane Saga, an MMORPG previously known as Prius Online, will be set to launch in North America during the first half of 2013.
 "We really put Arcane Saga back in the oven to bake and we've brought out a lot of the fun without destroying the heart of the game," said Jon-Enée Merriex, producer, Netmarble. "The Arcane Saga experience takes the best of what players enjoyed from the game's earlier incarnation and adds highly demanded features, such as the upcoming party matching system and arena player-versus-player combat."
Whether players are interested in questing, exploration or brutal PvP action, Arcane Saga offers something for every type of MMO gamer. The fantasy realm of Prius is a world where fans of classic MMORPG gameplay will feel immediately at home. The game also contains modern touches, such as inventive, ruthless combo attacks. Arcane Saga's job and combo system is just one distinct way for players to showcase their prowess and earn coveted rewards in the process.
Open world questing and world PvP keeps the daily landscape of Arcane Saga exciting and unpredictable, especially when augmented by special Castle Siege events. Furthermore, achievements await industrious players who dedicate themselves to crafting, delving instanced dungeons, participating in PvP combat or mastering combo attacks. Achievements earn players Stars, which can be redeemed for the chance to win valuable prizes, including cash shop items.
Scheduled to launch in the first half of 2013, Arcane Saga will be available to play for free in North America, South America and Europe. Interested players can find out more information via the game's Facebook page. They can also follow the Arcane Saga Twitter page for updates. Details about upcoming beta tests will be announced this spring.
Next Article
TERA surprised us with news late last evening of a massive expansion hitting today.
by DizzyPW
In a rather surprising turn of events Riot has revealed their first ever dual champion release with Rakan and his lover Xayah.
by Kings Decree
GhostShark Games announces that their voxel based PvP FPS, Blockstorm, is available on Steam Early Access.
by MissyS