Prius Online announces server changes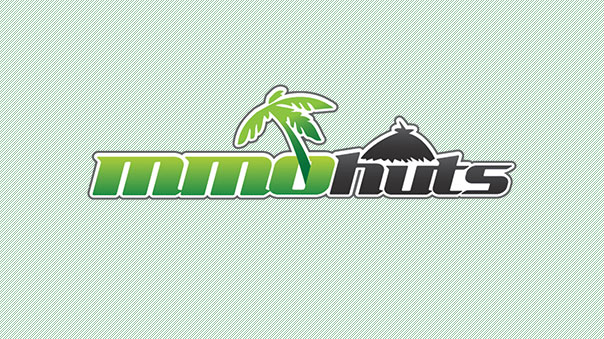 gPotato has gathered feedback from the Prius Online community, and today announced new changes coming to the server setup.
A new PvE-exclusive server will be created for players wanting to enjoy Prius without PvP. The PvE server will gain a new event, challenging one player to become the Pero Whisperer by taming 11 of the beasts, and earning the Special Event Pero. The Crest of the Conqueror will also become available in dungeons, with a special prize awarded for the fastest dungeon completers.
On the PvP side, all PvP servers are now merged together. A special server-only free-for-all headhunting challenge, with a Pink Celero reward, has been introduced, along with the new team vs. team Grand Tournament, whose matches will be shown on YouTube.
gPotato also publishes Rappelz and AIKA Online.
Prius Online Gameplay Screenshot

Source:
Prius Online: New Servers, Fall Events, and October Content Updates!

Prius Online answers the needs of its community with new servers and more content

Sunnyvale, Calif.  – September 22nd, 2011 Major changes are coming to Prius Online. The gPotato team has listened to the community and created a new server dedicated exclusively to PvE so players can explore the world of Prius at their own pace. Meanwhile, PvP players will be able to find opponents much more easily on the newly merged PvP server. Both servers are now live!

Numerous events will welcome these updates and players on each server will get their own set of special contests to enjoy. PvP players will battle for notoriety in a free-for-all headhunting challenge, with the most bloodthirsty villains claiming coveted items and the never-before-seen Pink Celero. Players with an eye on greater glory can compete in the Grand Tournament, a team vs. team battle whose greatest matches will be filmed and placed on the Prius Youtube channel for all to see.

On the other server, PvE players will race for mastery of beasts, dungeons, and more. One player will earn the name of Pero Whisperer by taming 11 of the wild beasts while their opponents struggle to master a single one. Only this player will be worthy of the Special Event Pero they will receive. Brave souls can also seize the Crest of the Conqueror from one of the many dungeons in Prius. Those who finish first will receive a special prize for their bravery and speed.

Prius players have even more to look forward to in the near future! Building on player feedback, the gPotato team has secured the next content update over a month ahead of schedule. Even better, it's the biggest update yet! Coming in October, the new content will increase the level cap and add new skills, new items, new regions, and new dungeons to expand the player experience.

Learn more about the forthcoming update and other Prius news by visiting the official Prius website at prius.gpotato.com.  You can also follow Prius on Facebook and Twitter!
Next Article
Update 1.73 for War Thunder is bringing some huge firepower along with it: The French Nation joins the battle with more than 30 French planes!
by Ragachak
Like all other sub genres of the 'Free MMO' industry, Side Scrolling MMORPG games have grown considerably over the last few years.
by Guest
Power A, developer of the MOGA Controller continues towards launch and will be playable for the first time at PAX Prime. The MOGA Controller i...
by JamesBl0nde