Pockie Pirates Reveals Classes And New Trailer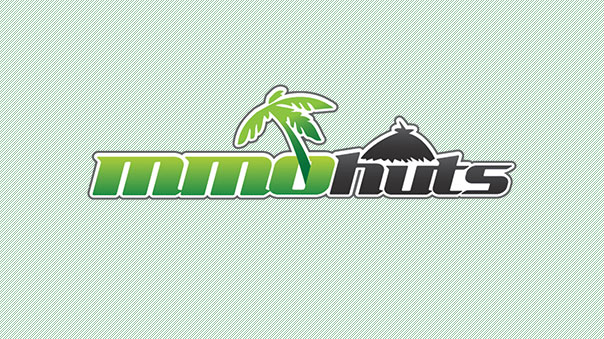 The four classes of Pockie Pirates have been revealed by NGames.
First up is the Doctor, a balanced class with a focus on healing and assisting (compared to Chopper of One Piece). Next is the Navigator, focused in long-ranged magic attacks (compare to Nami). This is followed up by the Great Swordsman, a phyiscal attacker (Santoryu Roronoa Zoro, Hawk-Eyes Mihawk) and the Sniper, a fast and agile attacker (Snipe King Usopp).
The game's first CG Trailer has also been released.
NGames also publishes Pockie Ninja and Anime Trumps.
Pockie Pirates CG Trailer
Source:
Pockie Pirates Professions Revealed

Upcoming Pirate-inspired MMORPG reveals classes and a new CG trailer.

Pockie Pirates players will be given a choice of four professions (classes) when the pirate Inspired MMORPG launches this summer.

Doctors, Navigators, Great Swordsmen, and Snipers – the action-packed world of side-scrolling pirate MMORPG, Pockie Pirates, is full of them!

To help players decide which pirates life is best for them, publisher NGames has revealed details of the games four dual gendered in-game professions. Each class will be playble in the upcoming beta launch, due to hit screens later this month.

Doctor

Doctors are smart, agile, excellent all rounders with an emphasis on healing and assisting. It is a Doctor's duty to ensure their crew maintains a high HP during battle; with all those peg legs and the risk of sea scurvy, a pirate's life would be short without the healing hands of a nearby medical professional.

Fan of One Piece? Playing as a Doctor will remind you of the lovely pet doctor, Chopper.

Navigator

The wisest members of any ship, trained Navigators light the way for their crew along the Great Line with incredibly effective long-range magic attacks. Although they may be weak when it comes to physical defense, Navigators possess magic capable of dealing catastrophic damage to any opponent, even when they're down to their last breath.

Fans of One Piece character, Nami, will get a kick out of playing Navigator for their crew.

Great Swordsman

There is nobody greater than the Great Swordsman when it comes to close combat. Adept in both physical attack and defense, these fearless combatants are renowned for their fast, precise and ruthless attacking capabilities. Remember: you can't put together a great pirate crew without being able to wield a sword.

The life of One Piece pirate hunters Santoryu Roronoa Zoro and Hawk-Eyes Mihawk will spring to mind while exploring this profession.

Sniper

A long-range class with fast speed, high attack and moderate defense – the Sniper is the most flexible character choice in Pockie Pirates. Their power is matched by their agility and expert ability to dodge and hit.

Sniper experts will want to make Snipe King Usopp proud on their journey to becoming the King of Pirates.

Pockie Pirates – CG Trailer

NGames has released a new CG trailer showing how fast and furious their Pirate-inspired MMORPG will be when the beta launches later this month: http://www.youtube.com/watch?v=i-VyhN-QY0Y

Become the King of the Pirates and join Pockie Pirates on Game321 this summer. Players can pre-register at the official website here: http://pirates.game321.com/

Facebook: http://www.facebook.com/PockiePirates
Twitter: https://twitter.com/#!/PockiePirates
Youtube: http://www.youtube.com/user/playgame321?feature=mhee
Next Article
League of Legends offers a special artistic promo for the next champion, Yasuo.
by DizzyPW
Ship of Heroes released their latest newsletter, with a focus on innovation in keeping the FPS high with large numbers of players.
by Ragachak
Today marks the release of Final Fantasy XIV Patch 3.4, titled "Soul Surrender."
by MissyS