EVE Online Developers to compete against MMA Fighter at EVE Fanfest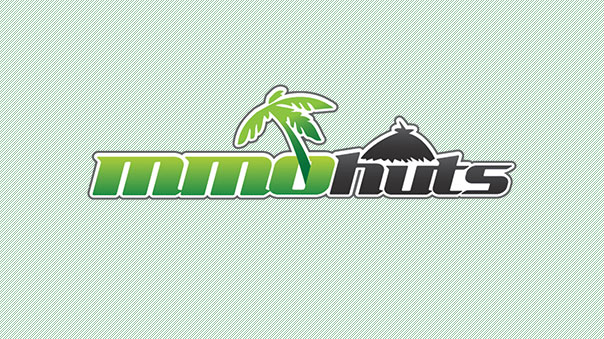 CCP Games today has reluctantly acknowledged a long-term secret project after whispers of it started circulating amid the world's martial combat elite. The shadowy, morally questionable program reportedly mixed genetic manipulation and intense psychological training over many years and was designed to prepare several of CCP's video game development staff for actual physical combat against famed mixed-martial arts (MMA) fighter Gunnar "Gunni" Nelson (12-0-1). They will face off in the EVE OF DESTRUCTION event held during on Friday night (20:00 UTC on 2 May) of the three-day long EVE Fanfest 2014.
During EVE OF DESTRUCTION, Nelson will face off against CCP Games staff members and special guests in 10 back-to-back, one-versus-one wrestling matches in a fighting cage on loan from Mjölnir MMA Gym, his home training ground. The winner of each match is determined by submission, with unlimited time per round and only enough time between rounds for the introduction of the next competitor.
"The fighting itself will be very serious," said Ragnar "CCP Loki" Eðvaldsson, the fight's promoter. "We aim to defeat this world-class athlete and the team has been training hard for many months at Mjölnir to do so. What is the distance between a person at the top of the pyramid and those who strive to get there? Tune in to find out."
For more info, visit http://fanfest.eveonline.com
The most popular of the Vocaloids, Hatsune Miku officially joins the universe of Master of Eternity today.
by Ragachak
This is the kind of thing that developers lose sleep over, as a complete mechanics and class overhaul can either cement an aging game into the...
by DizzyPW
We catch up with Dauntless and the Coming Storm update, along with the upcoming Ostian Repeaters weapon class.
by MissyS