Perfect World signs agreement to acquire Cryptic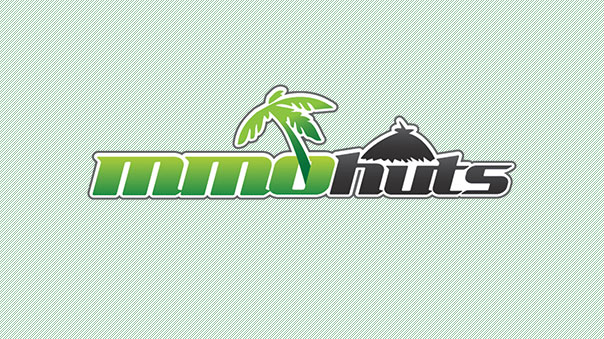 A new announcement has been released that Perfect World Entertainment, publisher of Perfect World, Jade Dynasty, Battle of the Immortals, Heroes of Three Kingdoms, and Forsaken World, has entered an agreement to acquire Cryptic Studios, publisher of Champions Online and Star Trek Online, from its parent company, Atari.
The deal hasn't closed yet, but this leaves an interesting opening for Cryptic Studios to continue to produce free-to-play MMOs with Perfect World's guidance. It may also mean that Star Trek Online may transition to free-to-play as well, assuming the acquisition goes through without problems.
Champions Online Gameplay Screenshot
Source:
Perfect World and Atari Announce Agreement for the Acquisition of Cryptic Studios

BEIJING, May 31, 2011 /PRNewswire-Asia/ — Perfect World Co., Ltd. (NASDAQ: PWRD) ("Perfect World"), a leading online game developer and operator based in China, and Atari, S.A. (NYSE Euronext Paris: ATA) ("Atari"), today announced that they have entered into an agreement whereby Perfect World would acquire 100% equity interest in Cryptic Studios, Inc. ("Cryptic Studios"), a California-based online game developer from Atari, the sole shareholder of Cryptic Studios. Under the stock purchase agreement, Perfect World will pay an aggregate purchase price of approximately EUR35.0 million in cash, subject to working capital and other adjustments as provided in the agreement. The consummation of the transactions contemplated in the agreement is subject to satisfaction of closing conditions.

"We are very pleased to sign the agreement to acquire Cryptic Studios," commented Mr. Michael Chi, Chairman and Chief Executive Officer of Perfect World. "This strategic acquisition will add attractive game titles to our portfolio, which will help us further penetrate into the U.S. and global online game markets.  More importantly, Cryptic Studios' highly reputable development team and its technology platform will further strengthen our well-established R&D capabilities.  We deem this as another noteworthy achievement of our global expansion efforts."

"With the acquisition by Perfect World, Cryptic has found a strong platform for continued expansion into free to play business model and growth in the global marketplace," said Jim Wilson, CEO of Atari. "The divestiture of Cryptic is in line with Atari's continued focus on key owned and third-party strategic franchises and expansion into emerging game platforms."
Next Article
KOG Games, a leading developer and publisher of popular free-to-play action MMORPGs, today announces the ability for players to advance Add, t...
by Mikedot
Well you'll need a new excuse not to play shortly as a new devblog showcases that the team is digging deep in the lore, all the way back ...
by DizzyPW
today announced the launch of the TRANSFORMERS Universe Founders program, giving TRANSFORMERS fans a chance to be immortalized in the Founders...
by DizzyPW