Pangya offers Freshman Event for new players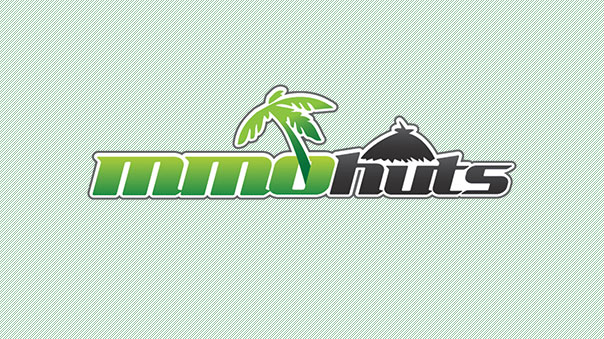 From now until February 23rd, players who sign up for the first time in Pangya will be treated to special rewards during the Freshment Event. The event is being launched in time to welcome new players from its new availability in Europe.
New characters created during this time will be rewarded with a set of useful items, and can earn more bonuses by completing goals through tutorials up through the Senior levels. The three players who advanced the furthest by February 23rd will be awarded with a special rare item.
Pangya is published by SG Interactive (Ntreev), which also publishes Project Blackout, Grand Chase, and Trickster Online.
Pangya Gameplay Screenshot
Source:
SG Interactive Parties with New Pangya Players

Freshman Event for Pangya Newcomers Welcomes European Users

IRVINE, Calif. – January 19, 2010
SG Interactive, developer and publisher of several popular free-to-play games, today announced that they are giving new players to online golf game Pangya a host of chances to earn items and bonuses which will help them start their adventures on Pangya Island. Players that create a new character from now through February 23rd can participate in the 2011 Panyga Freshman Event, which offers rewards for the completion of several tasks and gives new players the chance to compete for rare items. The event starts just as SG Interactive began offering their gaming experience to European gamers, ensuring that this will be an intercontinental party for the ages!

"We are seeing a huge influx of new Pangya players now that we are supporting the European region for Global Pangya, and this event is our way of welcoming everyone on both sides of the ocean to our virtual golfing paradise," said Chris Lee, CEO, SG Interactive.

To participate in the 2011 Freshman Event, players simply need to create a new character and they will immediately be rewarded with a variety of useful items. Those looking for more bonuses can go through tutorials and aim to reach the Beginner, Junior or Senior levels. The top three participating players who advance the furthest by February 23rd will be rewarded with their choice of a special, rare item from the Pangya world.

For more information about Pangya Season 4.5, including information on how to sign up and get started, please visit the official website at http://pangya.ntreev.net/
Next Article
You are a Space Marine in the service of the Emperor! Cowardice does not become you! Set ablaze the alien, and delve into the Space Hulks!
by Ragachak
Digital Extremes announces the release of update 11.5 for Warframe on PlayStation 4.
by MissyS
It wouldn't be fair to actively review a game that uses a codebase from 2007 and was re-released on mobile in 2018.
by Ragachak