Pangya hosts Dog Days of Summer event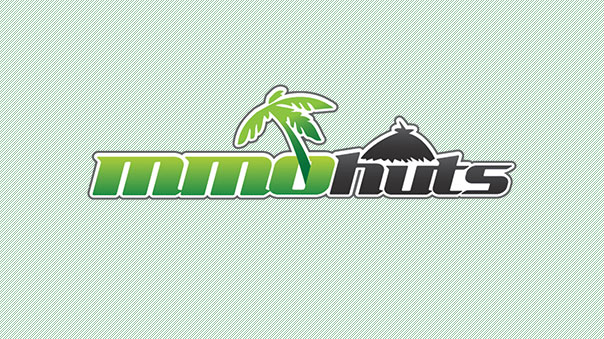 Pangya will be hosting a two week special event, the "Dog Days of Summer of Pangya Island", from August 11th until August 25th.
During the event, players who play in Ice Spa, Ice Cannon, and White Wiz can find Fluffy Ears and Doggz from the Dog Box randomly on these courses. The shop will also offer a sale on Fido Ears and Doggy Noses, and add a new wardrobe in the Pangya Shop for Hana, Cecilia, Kooh, Arin and Lucia.
Pangya Gameplay Screenshot

The Original Press Release:
NTREEV'S ONLINE GOLF GAME PANGYA KICKS OFF THE DOG DAYS OF SUMMER WITH SPECIAL EVENTS

Two Weeks Of Special Events Will Feature The Coolest Course In Town, Summer Sale And A Wardrobe Update

Irvine, Calif., August 11, 2010 – Ntreev USA, a leading online game developer and publisher, announced today it will launch two new special events for Pangya, the popular online golf game. Starting August 11th and running through August 25th, the events will include the "Dog Days of Summer of Panyga Island" event – where players will have a chance to find and purchase dog themed items – and a new Wardrobe update in the Pangya Shop. To cool off and participate in all of the Pangya fun, players can visit http://Pangya.ntreev.net/.

With the mercury rising, players can cool off during the Dog Days of Summer Event on Pangya Island! Players can beat the heat by playing the coolest courses on Pangya Island: Ice Spa, Ice Cannon and White Wiz. During the event, the Dog Box will drop Fluffy Ears and Doggz randomly from all of the above three courses. The event will also feature the Dog Days of Summer Sale where the Pangya Shop will offer Fido Ears and Doggy Noses for a limited time. Additionally, a new wardrobe update will be offered in the Pangya Shop featuring all-new dresses! Starting tomorrow, Hana, Cecilia, Kooh, Arin and Lucia will have more clothes to choose from.

"We hope that our players will take advantage of the Dog Days of Summer event and Wardrobe Update while they enjoy their summer playing Pangya," said Chris Lee, CEO at Ntreev USA. "Nothing beats a day on the links-and even better; from the cool comfort of home!"

Pangya is a casual online multiplayer golf game that simulates the exciting sport of golf in an anime-inspired style with an immersive fantastical storyline. With varied landscapes ranging from captivating deserts to lush green tropics, snowy wonderlands, and more, players will discover that the once peaceful island of Pangya was interrupted by evil forces that vowed to destroy Pangya's serene nature. It is ultimately up to the citizens of Pangya to restore the island to its former glory. By placing the Comet in its rightful place nature can finally be revived. To save Pangya, players will find themselves deeply entrenched in a competitive field where they will experience a surge of emotions, excitement, and heart-stopping determination as they attempt to putt the last critical shot amidst mystical fire-breathing dragons. Players can go head to head in Tournament, Pang Battle, Team Match, or Family Mode. Join Pangya and escape to paradise and swing for the heavens!

Pangya is free for players to download and play, while some items in the game including certain characters, clothing sets, new equipment and accessories will be available to purchase via micro-transaction.

The in-game currency in Pangya, called Pang, allows players to purchase items from the game's shop that will upgrade a character, provide new inventory and equipment, allows them to send gifts to other players and more. Gamers can earn Pang by finishing a hole at par or better and by showcasing powerful shots.

For more information about Ntreev USA visit www.ntreev.net.

For more information on Pangya, please visit http://Pangya.ntreev.net/.
Next Article
Aeria Games obviously knows Dragon Legion's strength. I can say that if you're looking for a CCG game that can make you keep on coming bac...
by DizzyPW
Vindictus open beta begins September 15. The open beta for Vindictus will not have any character wipes and will be open to many more players t...
by Guest
A storm of blood approaches. The rally cry in Eorzea has been sounded, and Final Fantasy XIV has released its newest expansion, Stormblood.
by MissyS