Ragnarok Online: Classic Classes Get Extended!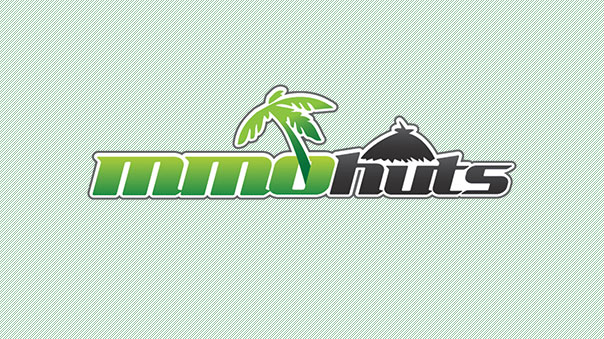 Ragnarok Online: Classic Classes Get Extended!
It's about time to talk about Ninja, Tae Kwon Kid, Gunslinger and Soul Linker classes!
Marina Del Rey, California – November 8, 2012 – Gravity Interactive, a publisher of exciting massive multiplayer online role-playing games (MMORPGs), today has emerged to Ragnarok Online, talk the spotlight for latest class reveal on Classic Server. These extended class characters bring unique mechanics the world of Rune Midgard with unique class roles, weapons and skills. Now players can play with their latest classes by visiting http://www.playragnarok.com/news/updatedetail.aspx?id=215&p=1
To become one of these classes, players must be a novice with job level 10 and complete one of the job change quests. Until the release of Transcendent class characters, these expanded class characters are limited to job level 50. Take a look following details:
Gunslinger: Armed and Dangerous
A versatile ranged class, this gun-toting class can equip and build skills depending on how you want to play. Find out more here: Gunslinger Guide
Ninja: Silent But Deadly
Able to attack by melee or with ranged or even magic attacks this class can use it's unpredictability to its advantage to confuse and destroy their enemies.
For more details, please visit Ninja Guide[en]
Tae Kwon Kid: In It For The Kicks
Novices that attain Job level 10 can job change to Tae kwon Boys and Girls. This is a fun and fast class to play, designed to get up close and personal with your enemy. Sweep the leg and bow to your sensei!
For more details, please visit Tae Kwon Kid Guide
Soul Linker: Spiritual Successors
To become a Soul Linker, players must be a Tae Kwon Kid at job level 40 or above. This class is the second job level for Tae Kwon kid characters at job level 40 and above, and has skills to greatly enhance the combat efficiency of other classes.
For more details, please visit Soul Linker Guide
Look for the latest update and join now at the Ragnarok Portal , or follow the official Facebook at http://www.facebook.com/playragnarok for more information.
Next Article
Most of us (I assume) have been living in reality for a while as well, and we've probably become aware of little unspoken rules.
by Tagspeech
Nexon Europe is pleased to announce the opening of the new official Lost Saga website, ahead of the game's Open Beta Test, which starts at t...
by Mikedot
Available now on the Games.la portal, Naruto Saga brings a fresh set of gameplay experiences into the world of the fabled Naruto anime series....
by Mikedot