Jade Dynasty: Vengeance to launch August 25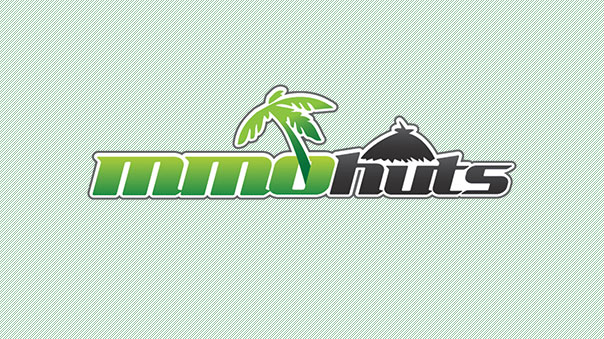 Jade Dynasty's latest expansion, Vengeance, will launch later this month on August 25th.
The expansion will add two new playable factions, the Celan and the Rayan. New territorial war systems allow for server specific, ongoing alliance warfare. Players will now be able to communicate cross-realms to find players their level for partying, and new PvE daily events will offer better daily rewards. Also coming is an auction house that acts differently than usual: the lowest unique bid will win one-of-a-kind items in this market.
Jade Dynasty Gameplay Screenshot

The Original Press Release:
JADE DYNASTY RETURNS WITH VENGEANCE EXPANSION

Latest Expansion Launches German and French Versions of Jade Dynasty in Europe

August 11, 2010 – Foster City, Calif., and Amsterdam, Netherlands – Perfect World Entertainment Inc. and Perfect World Europe B.V., wholly owned subsidiaries of Perfect World Co., Ltd. (NASDAQ: PWRD), today announced Jade Dynasty: Vengeance , the latest expansion for the martial arts inspired MMORPG, will be launching on August 25, 2010 for North America and with German and French versions for Europe. Players will be able to take up the epic struggle between humans and immortals with two new playable factions, a plethora of new daily events and a territory wars system that will pit alliances against each other.

"Jade Dynasty has been an international success and with Vengeance, we'll be offering French and German versions for the first time to our European audience," said Andrew Brown, Product Manager for Jade Dynasty . "New and existing players can look forward to new features and content in the upcoming expansion that will help progress the ongoing story between humans and the immortals."

"With international teams staffed with native speakers from around the world, we are able to ensure the highest level of localization on both a language and cultural level," said Derick Chan, QA Manager for Perfect World Entertainment Inc.

In Jade Dynasty: Vengeance , players will be faced with the tough decision between aiding the humans in their search for immortality or joining the immortal, Athan race to extinguish the humans who threaten the very balance of the Jade Dynasty universe. With the delicate truce between humans and immortals now broken, the Athans are sending down their elite Celan and Rayan factions to fight against the humans. With whole territories up for grabs, Jade Dynasty will never be the same again.
Jade Dynasty: Vengeance will offer a variety of new features and content for new and existing players to discover including:

New Factions – Choose between two new Athan factions including the Celan, known for their ability to manipulate foes and support allies using their music notes of the Immortals, or the Rayan, feared as deadly assassins, even among their own allies.
Territory Wars System – For the first time, experience true, ongoing alliance versus alliance warfare, which will vary from server to server.
PvE Daily Events – Participate in new PvE daily events designed to have much higher rewards.
Party System – Communicate across realms to similar level players for easier partying.
Unique Auction House – Bid on high-level or one-of-a-kind items on the auction house, which will award items to players for having the lowest unique bid versus the highest.

For more information on Jade Dynasty: Vengeance, please visit the official teaser site at http://jd.perfectworld.com/expansion.
Next Article
Aeria Games has announced the dates of its regional qualifications round for the A.V.A International Championship and is calling for teams to ...
by Mikedot
After several closed beta phases and collecting player feedback and data to enhance the user experience, BNEA has improved Supernova.
by DizzyPW