Pangya adds Wheel of Time recipe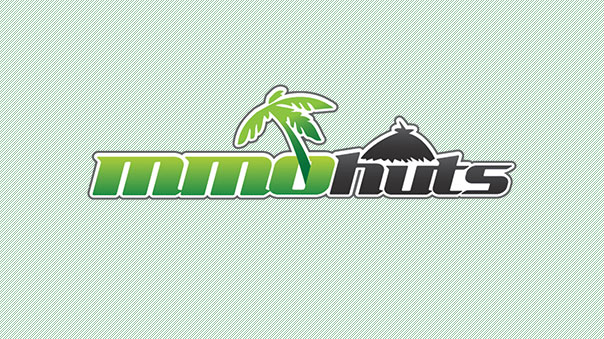 A new recipe for Cadie's Cauldron has been released in Pangya: the Wheel of Time.
Fragments of Time can be sometimes found on Pangya courses. One of each fragment – Spring, Summer, Fall, and Winter – must be brought to the Cauldron to create the Wheel of Time. This item can then be used to create a SSAF clothing set for Nell.
Pangya is also hosting a special Facebook Milestone event, where fans of their Facebook page can earn various prizes like Double XP points, Double Pang, and increased Scratchy card rates.
Pangya is published by SG Interactive, who also publishes Trickster Online, Grand Chase, and Project Blackout.
Pangya Gameplay Screenshot
Source:
MEDIA ALERT: Cadie's Cauldron Gets a Curious New Concoction in Pangya Season 4.5

IRVINE, Calif. – January 6, 2011 SG Interactive, developer and publisher of high-quality free-to-play online games, today announced the release of a new concoction for Cadie's Cauldron: A recipe for a curious item known as the "Wheel of Time," as well as the start of a fan-focused Facebook Milestone Event for its online casual golf game, Pangya Season 4.5.

In order to create a "Wheel of Time," users must collect mysterious objects called Fragments of Time which can sometimes be found on the courses of Pangya. Players have been speculating about the possible purpose of these items for years, and they've strangely started popping up more often since Nell's arrival last month. There are four kinds of Fragments of Time to collect—Spring, Summer, Fall, and Winter—and once players bring all four to Cadie's Cauldron, Cadie is then able to make them a Wheel of Time which can be used to create a special SSAF clothing set for Nell.

To receive even more useful golfing prizes, players can also join the rapidly-growing Pangya community on Facebook at http://www.facebook.com/NAPangya and take part in the exclusive Milestone Event. Over the next month, special goodies will be offered to fans as the Pangya Facebook page grows, including Double EXP points, increased Scratchy card rates, and Double Pang!

For more information about Pangya Season 4.5, including full details about the Wheel of Time and the Milestone Event, visit the official website at http://pangya.ntreev.net.
Aventurine SA recaps recent updates in March to Darkfall: Unholy Wars, plus reveals a subscription bonus deal.
by MissyS
After its PAX East build up, DC Universe Online has launched officially on Xbox One today.
by MissyS
BANDAI NAMCO Games America today announces that the second beta for their upcoming free-to-play title for the PC, BATTLELINE: STEEL WAREFARE, ...
by Mikedot