Mission Against Terror adds new weapons to player arsenal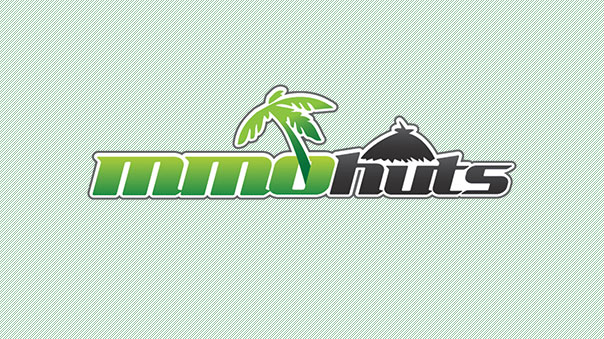 Mission Against Terror has added new weapons this week for players to unlock.
The Dragonroar Bazooka is available for players who complete all four AI Mode stages at Normal difficulty setting, and the QBZ95 is available as a permanent weapon for a limited time. The AK47 Platinum and SCAR Nile Crocodile are also now available.
M.A.T. is published by Wicked Interactive (SUBA Games), which also publishes ACE Online and Metin 2.
Mission Against Terror Gameplay Screenshot
Source:
Mission Against Terror Greets New Year with New, Even More Lethal Weapons

Dragonroar Bazooka, Magically-Charged XM8 and SCAR Nile Crocodile Rifles Among Goodies Through Special Achievement, Consecutive Login and More

TORONTO, ON January 5, 2011—Mission Against Terror (M.A.T.) is wasting no time kicking off 2011.  Everyone's favorite free-to-play shooter from Wicked Interactive unveils a massive array of new weaponry to keep the action fast and frenetic.

First on the list is the unlockable Dragonroar Bazooka for players who complete all four AI Mode stages under the Normal difficulty setting. The brand new AK47 Platinum and SCAR Nile Crocodile have also been introduced to add more fuel to the fire!

By popular demand, the addition of a permanent option to the popular and widely used QBZ95 has been added temporarily. Other weapons with a permanent option will replace it in the near future so here's your chance to get in and grab the QBZ95 as a permanent weapon before it's gone!

"M.A.T. is not one of those games where players can level up by purchasing the right weapon," said Sam Ho, Director, Wicked Interactive. "We believe in competition, we believe in earning points as the game's primary driver."

These new weapons come on the heels of December's AI Mode update, which introduced the Weapon Crafting System, allowing players to build one-of-a-kind guns of their dreams from destroyed robots.

Also, for those looking for an extra edge, M.A.T. is proud to announce the following additions to the online store: the highly lethal SVD Green Soul and the standard SCAR assault rifle as well as the mystical and mysterious duo from the sands, the XM8 Illusion and the SCAR Nile Crocodile.

The human resistance is going to need all the weapons that they can muster if they have even a hope of defeating the onslaught of AI-controlled robots that are invading the world.  With all these new weapons hitting the scene, the human resistance might just have what it takes to bring down the metallic militia.  Join the fight against the machines today!

For a complete gallery of weapons, visit: http://mat.subagames.com/GameInfo.aspx?title=primary
Next Article
After months of katana-waving mayhem and Titan destruction, Atari, one of the world's most recognized publishers and producers of interac...
by Mikedot
Legendary Games announces a March 3 date for Year 0's open beta.
by MissyS
Lucent Heart is celebrating its one year anniversary today with a month-long series of special events.
by MissyS