Overwatch Open Beta Now Live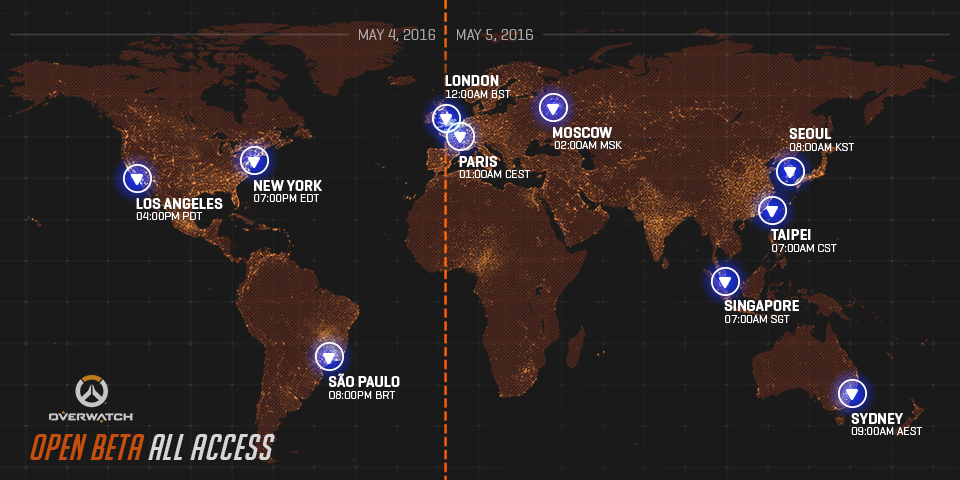 Prepare to clash on the battlefields of tomorrow and take your place in the ranks of Overwatch – a legendary force of soldiers, scientists, adventurers, and oddities.
Assemble your friends and try out the ultimate team-based shooter for FREE now on PC, PlayStation 4, and Xbox One! All players will be able to play for FREE; no sign-up or code required.
The Open Beta will conclude in all regions for all players on Monday, May 9 at 10:00 a.m. PDT (5:00 p.m. UTC).
For a more information about the Overwatch Open Beta, visit Blizzard's blog.
Runescape is breaking new ground on the Arc archipelago, where the very first Elite Dungeon has been opened.
by Ragachak
The record-setting crowdfunded game from Richard Garriott, Shroud of the Avatar announced today that it is moving to free-to-play.
by Ragachak
Get the details on the new Undine updates and customization improvements in Star Trek Online's Season 9!
by Mikedot