Open beta extended for Dragon Nest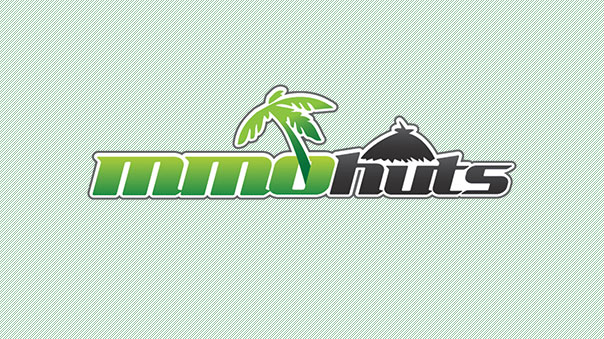 Nexon's latest MMO, Dragon Nest, is extending the length of its open beta testing to add new features for testing.
In addition to launching the game's Dragon Vault (cash shop) officially, a new dungeon is available for high level players – the Minotaur's Nest. When these features have been tested, the game will roll directly into official launch with no data wipe.
The game's official trailer will debut on G4 during X-Play at 6:30pm (Eastern and Pacific).
Nexon also publishes Vindictus and Combat Arms.
Dragon Nest Gameplay Screenshot

Source:
Dragon Nest Open Beta Test Extended

Nexon implements full in-game cash shop, first Nest encounter

Nexon America is extending the open beta test of Dragon Nest, and is also adding two major new features to the game today. The game's cash shop, dubbed the Dragon Vault, is now fully functional, meaning players are able to make purchases with all major payment options. Nexon has also added an exclusive dungeon encounter for high level players, the Minotaur's Nest. With the addition of these two new features, the action-packed MMORPG is a couple steps closer to a full official launch. Since open beta began, players have filled game servers to capacity while providing Nexon and developer Eyedentity Games invaluable feedback that will help improve the gameplay experience.

Dragon Nest combines fast-paced action with an engaging story and distinct art style, and is available for free from Nexon America for residents of the United States, Canada and Oceania. Dragon Nest follows the story of a band of adventurers as they battle the corrupt dragons and their followers in order to save Verathea, the once pure and beautiful world created by the goddess Althea.

Dragon Nest has been in open beta testing since July 26, and during this period players have flocked to the game to experience its distinct mix of action, adventure and social features. During the first two weeks of the open beta test, Nexon awarded players with dragon Scales, a free promotional currency that could be used to purchase items from the Dragon Vault. So far, players have redeemed the equivalent of more than $1.6 million (USD) of this in-game special event currency for convenience items and cosmetic upgrades. These items will remain with players even after the game officially launches, and this is just one way for Nexon to thank the fans for helping improve the game.

"The response from players to the open beta test has been overwhelmingly positive. We want to make Dragon Nest as enjoyable as possible, so we're extending the open beta period to continue to test the game's features and listen to player feedback," said Davy Garaix, Dragon Nest producer at Nexon America. "Players love the game's combat system, the colorful art style and all of the social features, and there is still more to come when we launch, such as PVP combat."

Dragon Nest's open beta test will roll directly into launch, which means players will retain all of the characters, items and other enhancements they've made since the beginning of OBT.

With today's launch of the Dragon Vault, a wide variety of cosmetic and convenience items are now available for players to purchase, including: Adventurer's Bags, Scrolls of Unlearning and a wide assortment of costume items. The Adventurer's Bag expands a player's inventory space, and the Scroll of Unlearning allows players to redesign their skill trees by resetting skill points. The costume packages are yet another way for characters to differentiate their avatar from the crowd. Additionally, seasoned players can now test their mettle in the Minotaur's Nest encounter, a challenging boss fight that promises enviable rewards for the brave adventures who can defeat the mighty Minotaur.

On Monday, August 15, fans can tune in to catch the debut of the official Dragon Nest launch trailer on G4's X-Play at 6:30 p.m. ET and PT.

If you miss the X-Play debut of the Dragon Nest launch trailer, you can watch the trailer on G4TV.com later on Monday at www.g4tv.com/dragonnest.

To participate in the Dragon Nest open beta test, residents of the United States, Canada and Oceania can visit the official Dragon Nest website: http://dragonnest.nexon.net. Players can also track the latest game developments by reading blogs, forum posts, guides and more.

For the latest news and information on Dragon Nest and to download and play for free, visit http://dragonnest.nexon.net.
Next Article
Daily dose of MMO news featuring Archlord 2 and The Mighty Quest for Epic Loot
by Guest
Yesterday I had the opportunity to sit down and chat with Trion Worlds' Ted Sanger and Robin Luera, who both work on the MMORPG Trove.
by Ragachak
In this internet-powered era, it's likely that most people under the age of 30 have enjoyed pirated entertainment.
by MissyS