Open beta announced for Sword Girls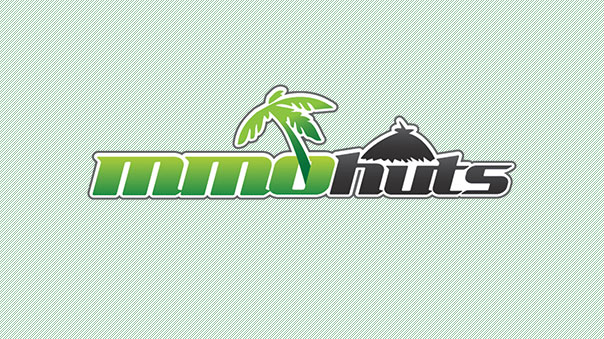 Changyou.com has revealed the open beta date for Sword Girls to be March 28.
Players can expect new cards, new dungeons, and more.  In fact, over 100 new cards have been added to the already large library.  Three new dungeons are also available to all players, featuring challenging bosses and great rewards.
Sword Girls will also feature Facebook integration, allowing players to invite their friends and share their accomplishments.  A tutorial for new players is also being added, along with an improved matchmaking system for PvP, and a variety of daily quests.
Sword Girls Gameplay Screenshot

Source:
CHANGYOU.COM (US) NAILS DOWN SWORD GIRLS OPEN BETA DATE   TO MARCH 28, 2012
"Everybody Wins!" Countdown Celebration Event Begins Today

SANTA CLARA, CA (February 22, 2012) – ChangYou.com (US), a wholly-owned subsidiary of ChangYou.com Ltd. (NASDAQ: CYOU) and a leading publisher of online interactive entertainment in North America, today announced that its flagship browser-based online collectible card game, Sword Girls, will begin its open beta phase on March 28, 2012.

Sword Girls open beta launch will boast exciting new content including new cards, new dungeons and much more. Players can expect over 100 new playable cards added to the game's already expansive library with the inclusion of Episode 3 and Episode EX1. In addition, three previously unreleased dungeons will become available to all players, offering challenging boss battles and exciting rewards. Sword Girls will also incorporate Facebook integration which will allow players to invite friends and share in-game activities and updates.

Based on user feedback, Sword Girls will feature major updates including an easy to follow beginner's tutorial, improved matchmaking algorithm to shorten wait time during Player versus Player (PvP) matches, a variety of daily quests with generous Token rewards, and adjusted quest difficulty, catering to players of all experience levels.

In celebration of the Sword Girls open beta launch, ChangYou.com (US) is also announcing that today will be the start of a countdown celebration event with weekly challenges for fans on the Sword Girls Facebook page at www.Facebook.com/SwordGirls. When milestones are achieved, fans of Sword Girls will win cool in-game bonuses, culminating in a Samsung Galaxy tablet sweepstakes drawing at game launch.

"Sword Girls has such an enthusiastic community of players," said Annie Kang, Community Manager at ChangYou.com (US). "We're excited to be holding these giveaways as a way to say 'thank you' for all the support as we enter the open beta phase for the game."

Sword Girls is the newest online collectible card game with visually stunning anime design and strategic game play that will entice both veteran players and newcomers alike. The game features hundreds of uniquely drawn playable cards that can be collected through the innovative card crafting system with new cards released periodically. Players are invited to explore multiple tiers of dungeons and challenge other players to online duels to collect materials that can be used to craft their favorite cards. Sword Girls is free to play for everyone and works on any Flash enabled web browser.

For more information about the game or to sign up for newsletters to receive the latest news and updates, please visit the game's official website at   www.SwordGirlsOnline.com.
Next Article
Gaijin Entertainment and the Central Museum of Armored Vehicles in Kubinka have announced a dual partnership to fully restore a World War 2 er...
by MissyS
Fable Legends: Content Update 19.2 Gives New Loot Changes - All prices slashed!
by Mikedot
Neverwinter: Strongholds – the seventh expansion for the action MMORPG – is now available for Xbox One.
by MissyS