Ntreev USA Becomes SG Interactive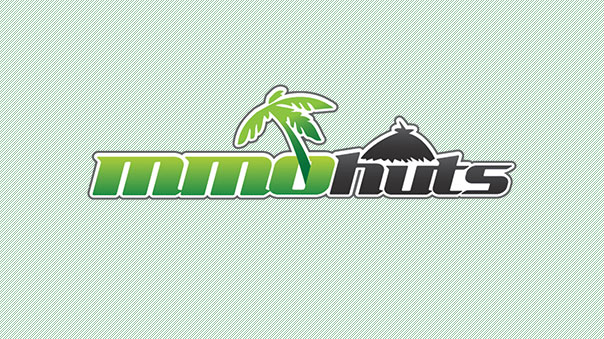 Ntreev USA, the U.S division of the much larger Korean developer Ntreev, announced on November 3, 2010 that they are changing names to SG Interactive. This is most likely because they got bought by a larger company. No worries though – they will continue publishing Pangya, Grand Chase and Trickster Online. In fact, they actually stated that they would be able to launch more games in the near future, now that they are owned by another company. The publisher's official website will remain Ntreev.net for the time being, but gamers can expect a band new SG Interactive portal site to launch in the near future. Player accounts will NOT be affected at all with this change – meaning characters, points, etc will remain the same.
Trickster Online Screenshot – A Game by SG Interactive / Ntreev
Remember – Ntreev simply changed names and will continue operation as normal. Players should be excited about this change, as SG Interactive will be launching more games soon as promises to keep current games better up-to-date and bug free.
Source:
What's in a name? That which we call a game company by any other name would be just as awesome, and by awesome, we mean even better!

Ntreev USA is now SG Interactive!

What does this mean?

It means that the games and services you've come to love will get even better. There's no need to panic though, change is good!


For your information:

The  portal site name www.ntreev.net will stay the same for now, However, a brand new, epic SG Interactive portal site will be coming soon!

The status of Ntreev USA game accounts will not change. That means that Accounts, Points, Characters and the like will not be altered. The premium service name Points will stay the same.

The gang's all here! ~ That means that the GMs are all still here, and the family is still growing!

And finally… It's safe to play!
Aside from some cosmetic differences and better service, we want you all to play as you would regularly, and expect more services and games to come!

'More games? omglolwhat!' you say… (This line can change of course)

have fun and stay tuned there's more to info come!

Swing for the Heavens,

And most importantly…

Welcome to the SG Interactive family!
Thankfully, Tyler Rawlins, Producer at Snail Games, took the time to answer all of our questions and clear-up a few things concerning the expa...
by DizzyPW
Xsyon: Prelude, the apocalyptic fantasy sandbox MMORPG, is now available on Steam!
by MissyS
Chaos Reborn received a major content update today which will help players gain more control over their spells and wizardly abilities.
by MissyS