Harbor Blockade update coming to Voyage Century Online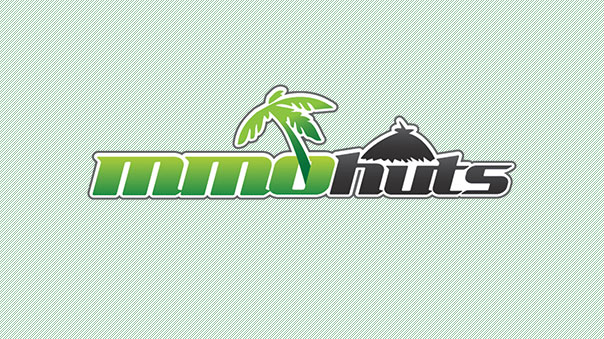 Voyage Century Online (IGG's North American version of Bounty Bay Online) is launching a new update soon, known as the Harbor Blockade, bringing a few new features to the game.
The Harbor Blockade is based off the naval war between England and SPain in the English Channel. Here players will take on the role of English forces, and repel the Spanish fleet. New ships will include the Apollo Warship, with strong armor and cannons; the Aries Warship, a large-scale ocean corsair; and new NPC ships including the Fiery Dragon Warship, Twin Warship, Fog Warship, Scout Ship, Medical Ship, and Commanding Warship. New apparel (including a new pirate look) and other items including figureheads and weapons will offer new ways to customize characters and their ships.
IGG also publishes Lords Online, Tales of Pirates, GodsWar Online, and Dreamland Online.
Voyage Century Online Gameplay Screenshot
Source:
Voyage Century: New Harbor Blockade Coming Soon

Voyage Century Online has plenty of new content on the way. The new Harbor Blockade update features mysterious high seas instances, cool apparel shapeshifts, a new ship restructuring system and lots more. Here's a sneak peek at some of the most anticipated additions in Harbor Blockade.

The Blockade
The update introduces a new gameplay element, the Harbor Blockade. Based on the naval war waged in the English Channel between England and Spain, it includes many memorable historical events. Players take on the role of the English forces and must repel attacks from the Spanish fleet. Success hinges upon blocking the Spanish fleet and preventing it from crossing the English Channel. Players will need cunning tactics to achieve victory.

Brand New Ships
With more brand new vessels like the Apollo Warship, the Aries Warship and many cool NPC ships, the Harbor Blockade update has something for everyone. The Apollo Warship has fierce cannons and strong armor to help you intimidate enemies and protect your trade goods. The Aries Warship is a devastating attack ship. This corsair shines when engaged in large-scale ocean combat. It has high-caliber cannons as main weapons, strong armor and plenty of attack power to sink your enemies. When battle rages, you'll also see plenty of new NPC ships, such as the Fiery Dragon Warship, Twin Warship, Fog Warship, Scout Ship, Medical Ship and Commanding Warships. With so many ships and tactical options, large battles will be an even greater challenge. A commander's leadership, strategy and sailor arrangement are all important when adjusting to changing battle conditions on the fly.

Other additions include brand new pirate and captain apparel sets, ship figureheads, and weapons like the Fiery Dragon Projectile, Smog Bombs and other new bombs. These can drastically increase a ship's attributes, and give players more options for customization.

Server Events and Gifts Galore
To celebrate the launch of a new server and the content-rich update, the Voyage Century team has prepared many cool events and gifts for both new and veteran players. Stay online for 4 hours to claim incredible in-game rewards, or join Voyage Century's new server and receive a valuable newbie bag for free. A new world and a new start await, so bring your friends and set sail for adventure!

Visit the official Voyage Century site at http://vc.igg.com for the latest news and updates. Visit http://www.igg.com to learn more about IGG's growing family of games.
Next Article
Gamers who want to earn their sea legs can dive into Tasharen Entertainment's Windward on May 12th, 2015 for Windows, Mac and Linux.
by MissyS
Zelus tries out the newest expansion of SWTOR - guess who's baaaaaack.
by Zelus
Blue Manchu today announced that Card Hunter is available now for Windows and Mac via Steam.
by MissyS