Nexon Continues to Grow in America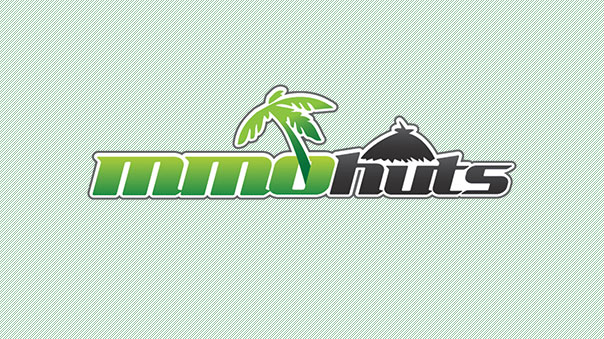 MapleStory was Nexon's first free to play MMORPG release in America. That was back in 2005. Since then the game has exploded in popularity. Nexon America released some impressive figures regarding the company's growth. In that report it was announced that MapleStory passed 7 million registered users.
7 Million Strong – in America Alone
The report also highlighted the growth in some of Nexon's other games. The MMOFPS Combat Arms now has over 4 million registered users. Mabinogi surpassed 1 million registered players. These are very impressive figures and help explain the company's 36% growth in revenue compared to last year. No word on Dungeon Fighter Online numbers yet, but Daniel Kim, the CEO of Nexon America, states that it has enjoyed a successful launch.
These numbers should make it obvious that the future is in free to play. Nexon is already getting ready to launch Vindictus, another free to play game that looks like it will attract a large audience. Dragon Nest has already had a successful release in Asia, but US players will have to wait until 2011 to play it.
Read more about Nexon America's growth in the full release below.
Full Release:
Nexon America posts 26 percent 2nd quarter growth as MapleStory surpasses 7 million players

Nexon America reported its preliminary revenues for the second quarter have jumped 26 percent over 2009, with June being particularly strong, recording a 36 percent growth in revenues over the same time last year.

The revenue increase follows continued growth in Nexon's North American player base in its free-to-play online PC games. MapleStory recently passed the 7 million registered user mark, along with Combat Arms blazing past 4 million registered users, while Mabinogi topped one million registered users earlier this year.

"Our player base and revenues continue to expand, which tells us that gamers find that our free-to-play business model fits their play needs," said Daniel Kim, Nexon America's CEO. "MapleStory is celebrating its fifth year of service in North America and shows no sign of slowing down, while Combat Arms is growing into one of the market's most popular online FPS games. With the recent successful launch of Dungeon Fighter Online and the release of Vindictus on the horizon, 2010 looks to be a big year for Nexon in North America."

Highlighting the first half of 2010 for Nexon included its first time exhibiting at E3 Expo in Los Angeles, where attendees enthusiastically embraced the hands-on demo of Vindictus. Also at E3, Nexon hosted a "Hollywood beach party" where it brought together luminaries from around the online gaming industry.

"We made a strong statement about Nexon's leadership position at E3 and we will work hard to maintain that momentum, deliver great games and continue to satisfy the gaming pubic," Kim added.

Nexon recently opened the official Vindictus Web site, www.vindictus.com, and announced Aug. 10 as the start of the game's closed beta.

About Nexon America, Inc.

Nexon America Inc. is the North American publishing arm of Nexon Group, a pioneer of interactive entertainment software and the world's leader in massively multiplayer online games. Based in Los Angeles, Nexon America was founded in 2005 to bring the best of online entertainment to the North American audience. The company's growing library of titles includes the world famous franchise MapleStory, the new fantasy life of Mabinogi, the fast-paced, first-person shooter Combat Arms, the action-adventure RPG Dungeon Fighter Online and the online, arcade-style multiplayer, hyper-puzzle action game PopTag!. The foundation of all Nexon America titles is the item selling business model, in which users access the full game for free and can later opt to pay for game enhancements.
Next Article
Techwars Deathmatch focuses on what makes mech-based games really exciting to play- fighting with them in real time.
by Ojogo