Moonlight Online to use HDRR lighting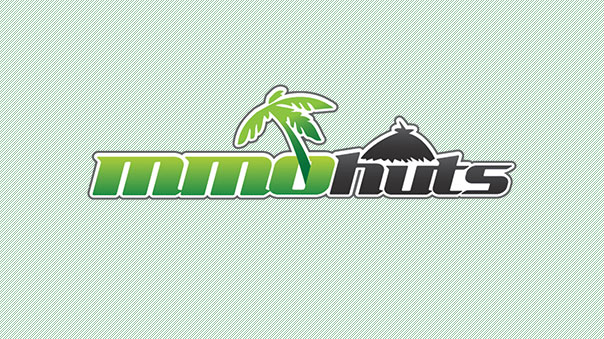 IGG has released new details about its vampire-werewolf-human MMO, Moonlight Online.
The game will use HDRR lighting (high dynamic range lighting) to offer better mood and environmental lighting. The game will have a 24-hour day, but at a faster pace than the real world, so players will be able to enjoy both day and night in game no matter what time they play. Developers promise "spectacular dawns" and "mesmerizing dusks" as part of the graphics engine.
Moonlight Online Preview Artwork

The Original Press Release:
Moonlight Online: Time Adds a 4th Dimension to Graphics

Imagine the crimson brilliance of a blazing sunset fading into a foggy dusk, or a silvery crescent moon illuminating a continent that will soon be awash with the golden glow of the rising sun.

With a dynamic day-night cycle system, IGG's Moonlight Online will allow gamers to experience these and many other memorable scenes. Using the latest technology in high dynamic range lighting (HDRR) to render breathtaking shifts in mood and environment, changes over time will add a 4th dimension to the graphics of this upcoming vampire-themed 3D MMORPG.

Time in Moonlight Online will run based on a realistic 24-hour system, but the sands of the hourglass will move more quickly than in the mundane real world. The game will have a unique interface that tells the time in the world of Moonlight Online, but will also support real-world time, allowing players to keep an eye on both clocks.

Moonlight Online's developers are using the latest particle effects technologies to create incredibly realistic atmospheric and meteorological elements, so gamers will witness spectacular dawns, mesmerizing dusks, and the entire glorious spectrum of wonders in between.

When the sun shines its final rays into the dark world of Moonlight Online, don't be surprised if you hear a wolf's howl break the silence and signal the approaching twilight. Whether you heed it as a call to action or a dire warning, one thing is certain: the anticipation will send chills up your spine as you find yourself immersed in a universe full of supernatural possibilities.

Visit http://forum.igg.com/forumdisplay.php?fid=33 and check out the new Moonlight Online forum for the latest news and discussions.
Next Article
BioWare has announced that it will be adding a free-to-play option for Star Wars: The Old Republic this fall.
by MissyS
Fans of SWTOR will be delighted to know that Knights of the Fallen Empire is part of Bioware's much touted return to story telling form.
by Zelus