New update bombards World of Tanks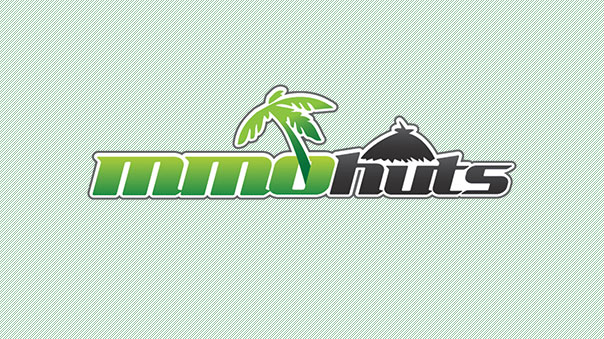 World of Tanks has launched a new update for its North American and European servers.
The update adds two new maps, Swamp and Fjords, along with camo and horns for tank customization options. Company battles have gained Junior (tier 4), Medium (tier 6), Champion (tier 8), and Absolute (tier 10) divisions.
New improvements to the game engine itself have also arrived: new visual effects for smokes, shots, and explosions that will run better on lower-end PCs; new multicluster technology so players can play on any cluster of a server group; and the ability to save replays of battles.
World of Tanks is published by Wargaming.net.
World of Tanks Gameplay Screenshot

Source:
World of Tanks Rolls Out

San Francisco, CA (16th December, 2011) — Wargaming.net, the award-winning videogame publisher and developer, announced today the release of the highly anticipated 7.0 update for their free-to-play MMO World of Tanks.

World of Tanks is the first and only team-based massively multiplayer online action game dedicated to armored warfare. Command more than 150 armored vehicles from America, Germany, and the Soviet Union, carefully detailed with historical accuracy.

·         World of Tanks most anticipated update will include – Two new maps: Swamp and Fjords

·         Tank customization: camo and horns.

·         Tank company levels: Junior (tier 4), Medium (tier 6), Champion (tier 8) and Absolute (tier 10) divisions for company battles.

·         Advanced visual effects: The new system of effects visualization will improve the quality of visual effects significantly (smoke, shots, and explosions) and will allow for lower system requirements for PCs.

·         Replays of battles: players will be able to save replays of all battles they participate.

·         Multicluster technology that allows adding one or several clusters to each server group. Users will have the opportunity to play on any cluster of the server group with the same, unified account

·

"This is a huge-scale update that includes many of the long-expected features," said Victor Kislyi, CEO of Wargaming.net. "We are very excited to introduce the multicluster technology that will insure server stability, helping our players to enjoy World of Tanks even more."
Next Article
During the TEPPEN Asia Japan Premiere event on August 8th, 2019 in Tokyo, GungHoOnline Entertainment will reveal new Hero and card additions.
by Ragachak
Maata Games is proud to announce the Closed Beta release of their free-to-play strategy based empire builder MMO, Erectus the Game.
by MissyS