Heroes of Rune Launches Closed Alpha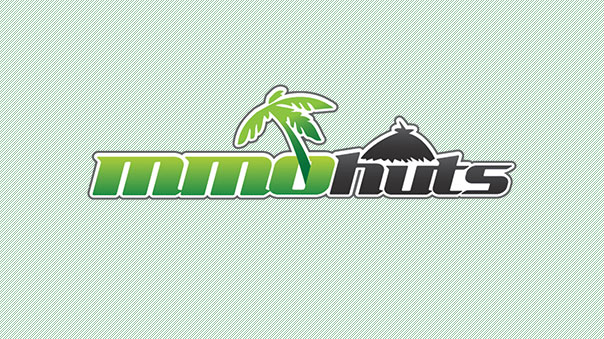 MijiKai Game Studio has officially launched Closed Alpha for their upcoming browser-based MOBA "Heroes of Rune":
We'd like to thank all of our fans for the ongoing support that helped carry Heroes of Rune into Closed Alpha! The game has been in development for about one year; evolving from a prototype state into a living breathing colorful world we hope many will come to enjoy. We are still accepting new Alpha Testers and looking forward to everyone's feedback to help us build an awesome game that will be played for years to come. To register for Closed Alpha, please email info@heroesofrune.com with Subject: Lets Play Heroes of Rune!
Heroes of Rune is an epic new casual game fusing elements of Multiplayer RPG and MOBA style gameplay. Team up with friends for Quests, Raid challenges, engage in fast-paced PvE, PvP combat in an open-world environment. Once you are ready for more action, go head to head with other teams in the Rune Wars.
Rune Wars includes a unique capture & defend gameplay with traditional MOBA objective of destroying the opposing team's ancient. Unlike other MOBAs, Heroes of Rune will not include lanes or auto-spawning minions. Players have the freedom to roam the environment, hunt various monsters for experience points, collect gold, purchase upgrades, and spawn minions that will follow heroes directly into combat!
Heroes of Rune rewards players with Battle Points for their achievements throughout the game. With Battle Points players unlock additional game content such as new playable characters, and skins, along with earning higher ranks on the leaderboard. Players will also have an option to unlock this content through the purchase of in-game currency, but have no fear! Heroes of Rune will not adopt a pay-to-win model. Heroes of Rune will offer an equally balanced player experience regardless of play style.
Next Article
Netmarble is delighted to announce its first global PC game, Hounds: The Last Hope is coming to Europe on April 2nd.
by Mikedot
A new kind of strategy game is slowly on the horizon and just about every gaming platform known is man is invited to play. Astro Lords is a cr...
by Mikedot
The Repopulation team has released their monthly report, along with a testing update. All players who have previously participated in testing ...
by Mikedot