New Modes, Maps, and Missions in Combat Arms Update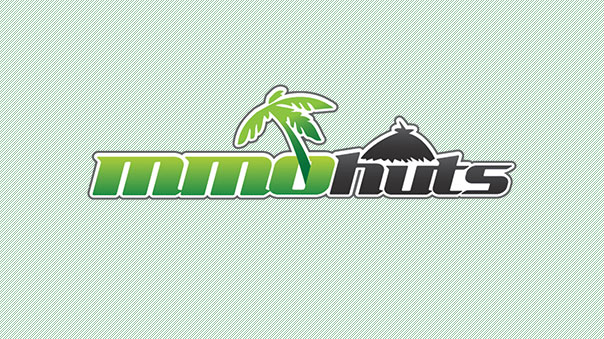 Nexon is bringing a whole lot of new content to Combat Arms with their July 2010 update. The most major change is the addition of the Papa Server which will have its own statistics and offer 'recreation rules.' Gameplay will be easier on this server with the hope of creating a more balanced playing field between new and veteran players. Lower weapon recoil, and larger hitboxes are some of the tweaks to look forward to on the Rec server.
A new game mode called Super Soldiers will only be available in the Rec server. In this game mode, mysterious boxes will appear scattered across the map. Players who scoop these boxes up will be granted a buff. The available buffs include things like improved speed, decreased recoil, increased damage/firing speed, increased HP, temporary invulnerability, and instant heals.
A more broad addition is 'mini-missions.' These are similar to the missions in games like S4 League or picking up dog tags in Alliance of Valiant Arms. Players who complete the mini-mission they are assigned during a match will be rewarded. Those who fail won't see a penalty. A new map called Black Forest has been added and supports a variety of game modes. And for July 4th, Combat Arms has added a special version of the Desert Eagle pistol called the American Eagle which is painted red, white and blue!
That's quite a lot for one month! Nexon America also publishes several other free to play games including MapleStory, Dungeon Fighter Online, Mabinogi, Vindictus, and Dragon Nest.
Full Release:
New Rules, New Fun

Combat Arms adds Recreation Rules Server, Super Soldiers, Mini Missions, new map and more in latest update

Nexon America continues to offer more ways for soldiers of fortune to earn their keep in its popular multiplayer online first-person shooter, Combat Arms. This month's update delivers a new server with a brand new set of rules, Super Soldiers game mode and a new map, Dark Forest. Solders will also have the chance to participate in new Mini Missions, which add an additional sense of accomplishment for the game's toughest competitors. Patriots will appreciate the American Eagle, a special Fourth of July pistol added to the vast Combat Arms arsenal with this update.

The new server, the Papa Server is open to all ranks, and offers Recreation (Rec) Rules. This rule-set offers an easier gameplay experience, and is intended to create a more-even playing field for all players. Soldiers will enjoy Rec Rules-only statistics, lower weapon recoil, and larger hitboxes. The Rec Rules server is also the exclusive home of the dynamic new Super Soldiers mode, which offers a unique and exciting new twist on Combat Arms gameplay.

Super Soldiers is a new addition to Elimination and One Man Army matches on the Papa Server. Mysterious boxes drop all over the map, and players have 10 seconds to scoop one up. Players who grab a box will gain a unique boost – which makes players better, faster or stronger.

Here are the Super Soldiers boosts:

· Nimble Footwork: Increases speed and stamina

· Super Concentration: Decreases recoil

· Merciless Attack: Increases damage and firing speed

· Flawless Defense: Increases DEF and max HP

· Endless Attack: Unlimited magazine recovery and enhanced firing speed

· Enduring Phoenix: Increases max HP and stamina

· Super Recovery: Recovers 100% HP (instant)

· Superalloy Skin: Immune to all damage

· Infection Transformation: Transform into Zombie from Quarantine Mode

· Super Spy Transformation: Transform into Super Spy character from Spy Hunt mode

Mini Missions offer players a chance to receive an extra bonus of EXP and GP. There are over 30 potential missions and are randomly assigned to Soldiers, including the Skull Hunter mission, Blood Hunter missioner and the Infected Slayer Mission. There is no penalty for those who can't complete their assigned task, but a great reward for those who do succeed.

Dark Forest is latest addition to the large collection of maps available in Combat Arms. Players will duke it in the dank woods with the option of choosing from seven different game modes offered on the map (Bombing Run, Capture the Flag, Elimination, Elimination Pro, Last Man Standing, One Man Army and Spy Hunt).
Next Article
The Smite Season 3.12 Patch has been revealed today via the patch notes stream, and this time it's a heavy read.
by DizzyPW
In celebration of Wargaming's 15 year anniversary, World of Tanks players will be able to get in on the festivities with some great deals an...
by MissyS