New Hylek Tribes to come to Guild Wars 2: Heart of Thorns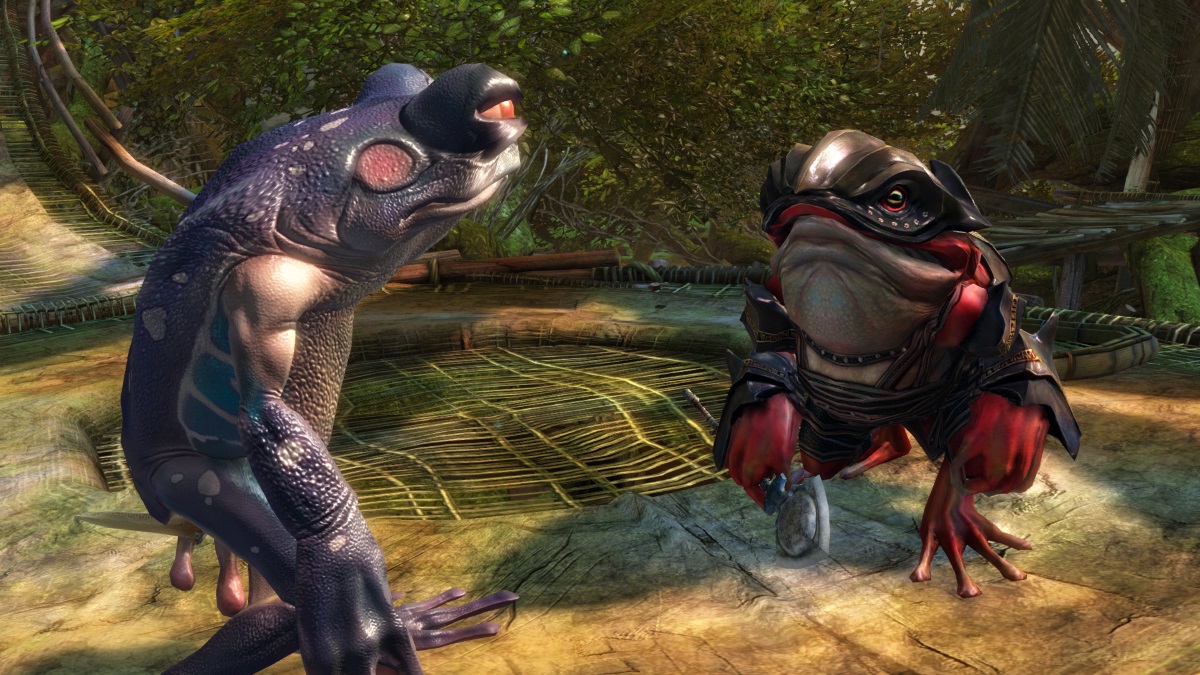 ArenaNet today released details about two new tribes set to play an important role in Guild Wars 2's upcoming expansion, Guild Wars 2: Heart of Thorns. Once players get their hands on the expansion, they'll be introduced to all-new frog-like Hylek tribes who guide their journey through the Heart of Maguuma jungle. These new tribes help introduce brand new skills and abilities players can earn through Masteries gleaned from their culture and combative styles.
ArenaNet is giving players their first look at these new Hylek in action on the next episode of Points of Interest, airing tomorrow, April 17 on the Guild Wars 2 Twitch channel at 12 p.m. PT. The episode will show first glimpses of a new area in the Maguuma Jungle where Game Designer Andy McLeod and Content Designer Matthew Medina will demo behavior and combat moves for these new tribes. They will also cover where these cultures fit within Guild Wars lore.
Further detailing the Hyleks' background and place in Tyria, Narrative Designer Scott McGough goes in depth about all three new tribes—Itzel, Nuhoch, and Zintl—in a developer blog post published today. McGough delves into not just weaponry and combat techniques but also the cultural norms and language unique to each faction.
Next Article
ANKAMA today announced that the tactical MMORPG WAKFU is coming to Steam on Sept. 18 in select countries*, including the U.S. The current clos...
by Mikedot
Publisher Iceberg Interactive announced today that developer Arkavi Studio's turn-based 4X strategy game Lords of The Black Sun (PC) will re...
by MissyS