New battleground coming to GodsWar Online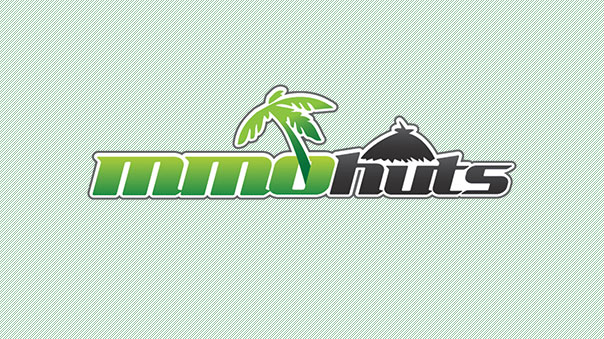 A new battleground, Parnassus, will be released in an upcoming update for GodsWar Online. The battleground will run between 7pm and 8:30pm Eastern daily, and will be available for players between levels 70 and 89.
Inside the battleground, each team must defend their four flags (three unit flags and one primary flag) while attempting to bring down those on the opposing team. The primary flag may only be brought down after the other unit flags are taken down. Rewards including 80,000 experience for each unit flag cut down, 120,000 experience for the first primary flag cut down, and 80,000 experience to the losing team if they cut down the second primary flag before the end of the battle.
GodsWar Online is published by IGG, publisher of other MMOs including Angels Online, Zu Online, and Tales of Fantasy.
GodsWar Online Gameplay Screenshot

Source:
GodsWar Online: Need to Level Up? Try PvP

Leveling up requires experience, and what better way to earn experience in combat than by going up against your fellow players? In GodsWar Online, there will soon be a new PvP battlefield that will serve up experience in large, juicy chunks, provided you can hold your own against your peers. Get ready to sink your teeth into Parnassus!

Parnassus will be open between 7:00 PM and 8:30 PM EDT (GMT-4) every day for players in the Level 70 to Level 89 range. To enter the battlefield, players must speak with the Battlefield Transporter NPC in their faction's main city.

When combat begins, each side will have 3 unit flags and 1 primary flag to protect. The flags are guarded by some elite NPCs. Your task will be to protect your flags while attempting to cut down the enemy's flags. After all, there is no love lost between Sparta and Athens. As long as the flags stand, they are a slap in the face to the opposing faction. A full-frontal assault on the primary flag is not enough, though. Before it can be cut down, all 3 of the unit flags must fall.

Anyone who fights in Parnassus earns the chance to claim rewards from the Battlefield Awarder NPC. For each unit flag cut down, the members of the attacking side will receive 80,000 experience. The reward for cutting down the opposition's primary flag first is 120,000 experience. Another 80,000 experience is available to the losing side if they manage to cut down the opposing primary flag before time runs out.

With so much experience riding on a single Parnassus battle, PvP can be an effective way to level up characters in the 70-89 range, especially if your side emerges with the victory. Then you can boast of your battle scars as both friends and enemies marvel at your tales of glory!

Visit the official GodsWar Online site at http://gw.igg.com for additional details about Parnassus and PvP. Visit http://www.igg.com to learn more about IGG's growing family of games.
Next Article
Developer Battlestate Games today announced that Escape from Tarkov will be entering its official Closed Beta phase (CBT) in July.
by MissyS
MapleStory Blitz is receiving its first major content update today for the iOS/Android CCG: Zakum's Altar.
by Ragachak