Indomitus begins closed beta June 13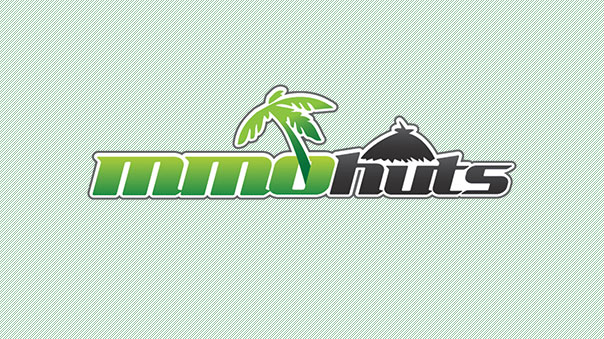 Koramgame's new MMORTS, Indomitus, will begin its open beta on June 13, at 7pm Pacific (10 Eastern), and will run until June 27. Four in-game events will help players along the way:
* 5,000 gold will be given to every new player who creates a character.
* 1,000 gold will be given to each player every day they log in during the beta.
* The top three players who report the most bugs will earn Rubies and badges for open beta.
* Any tribe who manages to conquer all the cities in the world will receive a special reward for its top 200 players during open beta.
The game's open beta will start shortly after the end of closed beta. Koramgame also publishes Call of Gods.
Source:
Indomitus Closed Beta Events Announced!

Koramgame confirm June 13th for new MMORTS closed beta

The Indomitus closed beta server will open on June 13th at 7:00 PM (PDT) for a limited time only! Publisher Koramgame have detailed a variety of events for players of the new MMORTS, along with a beginners guide to help get the battles started.

Make your first few steps in barbarian Europe count!

Exciting new free-to-play browser-based MMORTS, Indomitus will be opening it's doors to beta players on June 13th. Combining deep and tactical battles with large-scale city building and heroic leadership RPG elements, Indomitus is set to wow gamers with it's vast array of gameplay features and unique combat options.

Publisher Koramgame have released details of 4 in-game events for the upcoming beta, along with a beginners guide to give players a helping hand on the road to absolute domination.
Check out the events and information below to get the most out of your limited time on the battlefield.
Event Details

Duration: June 13th, 7:00 PM – June 27th, 11:59 PM (PDT)
Server Type: Closed Test server. All accounts will be deleted at the end of the closed beta test. No characters or information will be saved after June 27th.

Koramgame have prepared 4 key events to help players achieve dominance during the limited closed beta testing period.

Event 1: A Welcome Gift – Log in and create a character at any time during the beta and receive a 5,000 Gold welcome package.

Event 2: Daily Allowance – Receive 1,000 Gold on every day you log in during the beta. If you log in during every day of the beta test, you can get up to 14,000 Gold total!

Event 3: Recruiting Bug Hunters – Koramgame are rewarding their best bug hunting players with special in-game Ruby's and badges. The 3 players who find the most bugs will receive the rewards when the live Open Beta begins at the end of June.

Event 4: Create an Empire – If any tribe is able to capture all the cities in the world within 14 days during the closed beta, the top 200 players of that kingdom will receive a reward on the live Open Beta server!

For a more detailed explanation of the events and rewards, visit this page on the official Indomitus website: http://indomitus.koramgame.com/2011/0609/article_95.html

Beginner Guide
Publisher Koramgame have prepared a handy guide on what Indomitus is all about and how you can walk away victorious. Be sure to read this official beginners guide here: http://forum.koramgame.com/viewthread.php?tid=38646&extra=page%3D1
(You can also find links to more detailed guides in the same thread.)

Still have more questions after reading the overview? Visit the FAQ to get more detailed answers now: http://forum.koramgame.com/viewthread.php?tid=39114&extra=page%3D1

Play Indomitus on Facebook
An official Facebook app has also been announced for Indomitus. Now you can play Indomitus while communicating with your friends on the worlds most popular social website.

Check out the Indomitus app here: http://apps.facebook.com/indomitus/?ref=bookmarks&count=0
Be sure to visit the Indomitus Facebook page for exclusive news and events: http://www.facebook.com/apps/application.php?id=184652241578005

The official Indomitus website is available now, packed with information on the new MMORTS. Visit now for a chance to play the upcoming beta: http://indomitus.koramgame.com – and to discuss Indomitus with other interested gamers on the official forums: http://forum.koramgame.com/index.php?gid=160
Next Article
Super Evil Megacorps' runaway smash hit mobile MOBA, Vainglory, is set to reveal its newest hero, Fortress
by DizzyPW