Neverwinter: Underdark Available Nov. 17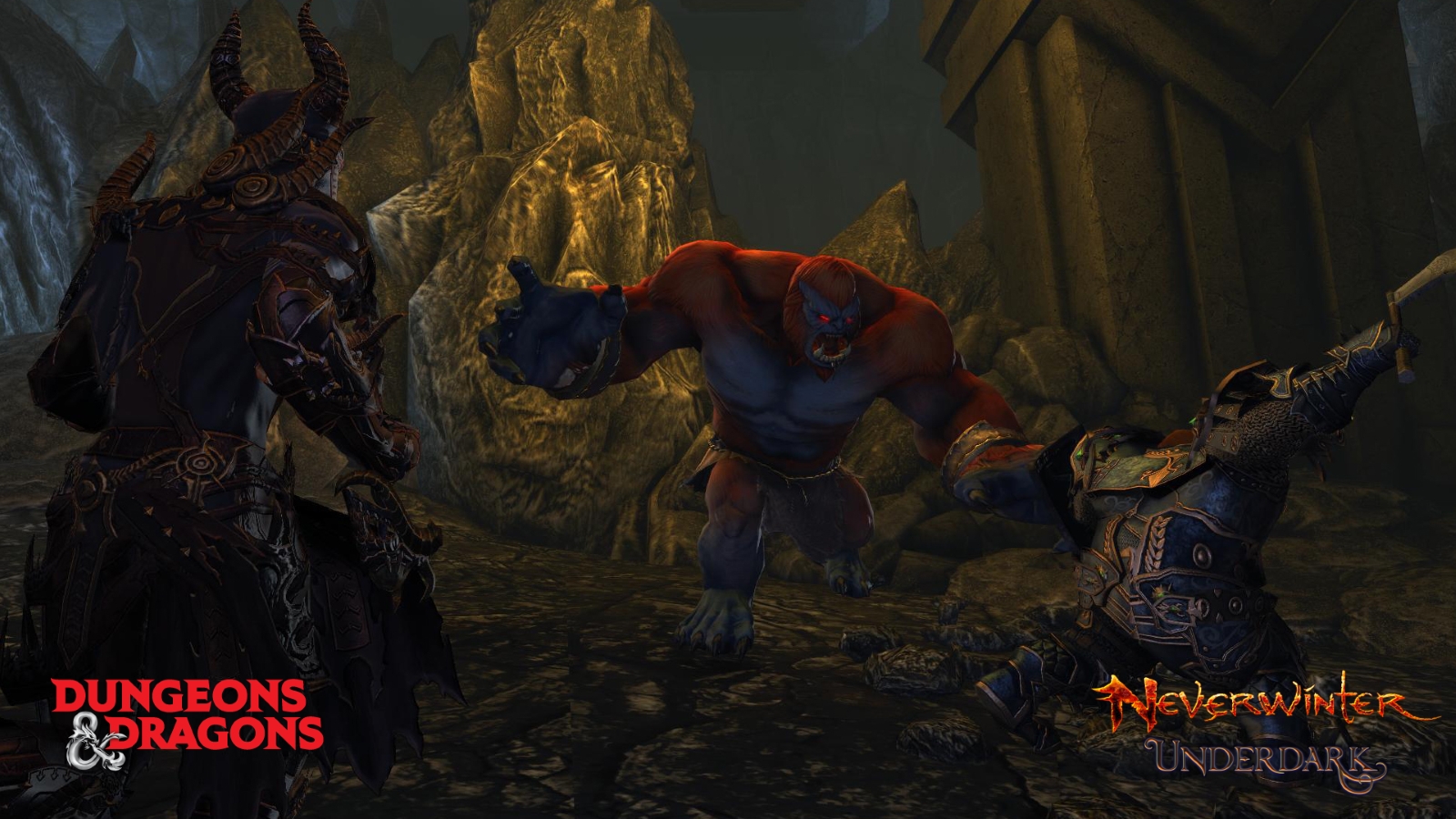 The Demon Lords have arisen and players will get the chance to fight back when Perfect World Entertainment Inc. and Cryptic Studios launch Neverwinter: Underdark – the eighth expansion of the action MMORPG set in the Dungeons & Dragons' Forgotten Realms universe from Wizards of the Coast – on Nov. 17 for PC and Xbox One in early 2016. This expansion will send players into the vast subterranean region of the Underdark to battle in a 10-player encounter with the two-headed Demon Lord, Demogorgon alongside Drizzt Do'Urden.
Featuring an all-new campaign as well as a questline written by New York Times Best-Selling Author, R.A. Salvatore, Neverwinter: Underdark will dare players to descend into the Rage of Demons storyline from Wizards of the Coast, adding even more content to explore throughout the Forgotten Realms. Players will also wage battle against the two-headed Demogorgon alongside classic Dungeons & Dragons characters including Drizzt Do'Urden, Regis and Bruenor Battlehammer. In addition to the new raid and story content, Neverwinter: Underdark introduces a dynamic, replayable content, the ability to visually preview gear as well as a new Strongholds plot location and PVP tower.
Next Article
Closed beta launches with many new special events to whet the appetite of those lucky to get in.
by MissyS
Jagex announces the results of its 24-hour gaming marathon in support of Special Effect's GameBlast 2014.
by MissyS