Neverwinter Reveals Summer Expansion, Strongholds, Brings Guild PvP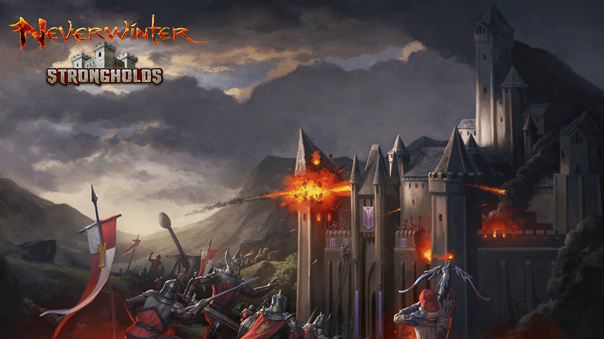 Today, Perfect World Entertainment Inc., a leading publisher of free-to-play MMORPGs, and Cryptic Studios announced Neverwinter: Strongholds – the seventh expansion for the action MMORPG set in the Dungeons & Dragons' Forgotten Realms universe from Wizards of the Coast – is coming to PC in summer 2015. In the newest expansion, players join their guild to claim an abandoned keep from the wild and build it back into its former glory on the largest map in Neverwinter.
Reminiscent of early Dungeons & Dragons gameplay, Neverwinter: Strongholds empowers guilds to reclaim a keep and its surrounding wilderness areas from monsters. As the lands are cleared, guilds will build defenses both in and around their strongholds using structures like archer towers to fend off attackers, while building siege structures to increase their ability to wage war against enemy guilds. Once the keep has been secured, guilds will work to solidify their foothold along the ranges of the Sword Coast.
"Over the course of the past two years, Neverwinter has been a way for players to experience Dungeons & Dragons themed storylines including Tyranny of Dragons and Elemental Evil," said Rob Overmeyer, executive producer for Neverwinter. "Strongholds gives our Neverwinter players the ability to create their own stories of banding together with their guild to forge the tales of their rescuing of lands overrun with Orcs and defending their turf from invading players."
For more information about Neverwinter and to play now for free, visit http://www.arcgames.com/en/games/neverwinter
Next Article
Developing on their esports partnership, ArenaNet and ESL are introducing with the World Championship the largest Guild Wars franchise prize.
by MissyS
Today Pearl Abyss announced that its new arena fighter, Shadow Arena, will be available to play through a closed beta test.
by MissyS
The first phase will begin this week with the launch of a web site and a game server in Germany which will accommodate players across the EU.
by MissyS