Neverwinter Launches New Trailer; Release Info Provided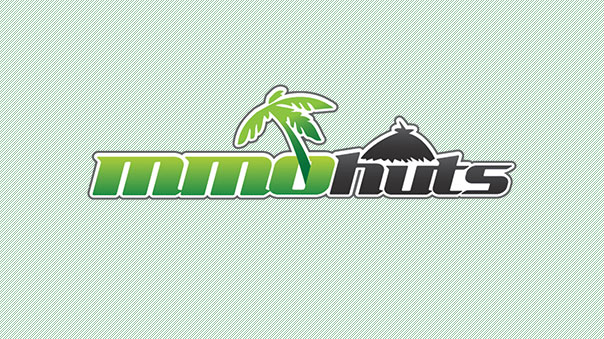 Perfect World Entertainment and Cryptic Studios have announced their August game show convention schedule, and have also revealed the release timeframe for their upcoming MMO Neverwinter.  The game will be shown off at Gamescom, Gen Con Indy, and PAX Prime later in the month.
Attendees will be able to preview never seen before footage and game play elements, such as the Event system, and the new Blackdagger Ruins zone.
Most importantly, the game has revealed its launch date will be early 2013.  This allows Cryptic Studios more time to enhance the game with features players would like to see, such as a robust PvP system.  More details on upcoming features and developments will arrive soon.
Perfect World Entertainment also publishes Forsaken World and Champions Online.
Neverwinter "Ebon Downs" Lore Trailer
Source:
Neverwinter Dominates August with Presence at Gamescom, Gen Con Indy, and PAX Prime

First-look at New Multiplayer Features for Free Dungeons & Dragons Action MMORPG Coming 2013

(Redwood City, CA) August 15, 2012 — Perfect World Entertainment Inc. today announced that its highly anticipated free-to-play action MMORPG based on the Dungeons & Dragons roleplaying game, Neverwinter, will make appearances at three of the largest summer gaming conventions:

• Gamescom — August 15 to 19, 2012, at the Koelnmesse in Cologne, Germany (booth D-015, hall 4.1)

• Gen Con Indy — August 16 to 19, 2012, at the Indiana Convention Center in Indianapolis, IN (Wizards of the Coast booth 1401)

• PAX Prime — August 31 to September 2, 2012, at the Washington State Convention Center in Seattle, WA (booth 3603)

Throughout August, convention attendees can look forward to playing a newly built demo that unveils the never-before-seen Events feature and brand new Blackdagger Ruins zone in Neverwinter. This small taste of the massive, free MMORPG, Neverwinter, highlights one of the game's many public events that are designed to offer players something new to do every single day.

Press members who schedule exclusive behind closed doors presentations at PAX Prime and Gamescom will also receive a detailed look at the Foundry, Neverwinter's groundbreaking user-generated content creation tool.

Perfect World Entertainment is also pleased to confirm an early 2013 release date for Neverwinter, providing developer Cryptic Studios even more time to add additional content and extra features that the developer team would love to have at launch. Such content includes a robust PvP system. Details on that and other additions will be revealed as Neverwinter's quest to become the biggest and best MMORPG of 2013 continues.

"After an extremely successful E3, the nominations, awards and accolades for Neverwinter continues to fuel us with great ideas for new game features," said Yoon Im, Senior Vice President, Game Publishing, Perfect World Entertainment. "We and our partners at Wizards of the Coast are committed to connecting gamers with the best possible D&D gaming experiences. With Neverwinter, we will not just meet expectations, we will exceed them and that means supporting our developers at Cryptic with the time they need to make the action MMORPG to beat in 2013."

Perfect World Entertainment is also pleased to continue its partnership with Wizards of the Coast by showcasing Neverwinter at Gen Con Indy. Fans in attendance can take control of three different deadly Drow characters in a hands-on demo packed with adventure. Fight the infamous pirate Lord Traven Blackdagger and his crew, or perhaps meet Cryptic CEO Jack Emmert, a gaming enthusiast and annual Gen Con attendee!

"Neverwinter will be the best product we've made yet," said Craig Zinkievich, COO and Executive Producer, Cryptic Studios. "We're very proud of all the games we've developed. We've been making MMOs and free MMOs for a decade. Neverwinter takes ten years of those successes and hard lessons to heart. It's a game and a franchise we're nothing but passionate about. And now, with the amazing continued support of our publishers and licensors at Perfect World and Wizards of the Coast, we're ready to kick the MMO space wide open in 2013."

For more information about Neverwinter and its presence at these summer tradeshows, please visit: http://www.playneverwinter.com/
The latest update for World of Warships will be abandoning Earth and heading to the great star ocean in this next update.
by Ragachak
In conjunction with comic book and graphic novel publisher Dynamite Entertainment, Grinding Gear Games, developer of the critically-acclaimed ...
by Mikedot