ScreenCheat: 1st Birthday Update Now Available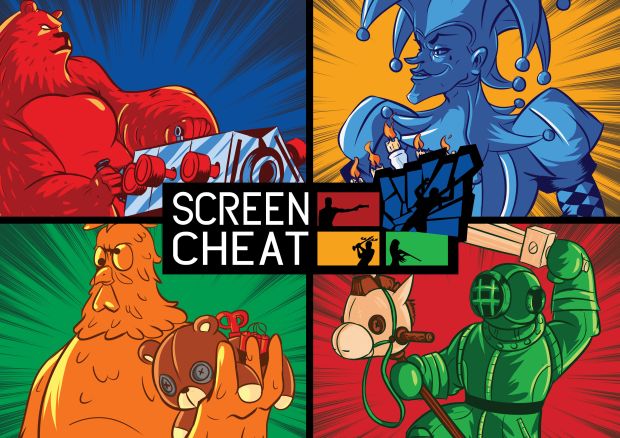 Surprise Attack Games has released a new update for their multiplayer game, Screencheat, with he addition of French, German, Spanish, Russian & Dutch localization, along with many other new features.
They've also added AI bots into Screencheat. This will give players someone to play against while they wait for friends to come online and to allow small playgroups to experience larger games. And for experienced Screencheaters, they'll be able to find a serious challenge with the Dreamcrusher AI difficulty. The AI are able to be mixed in with online and local players and will be replaced when players join mid game.
Rounding out the major additions are LAN play for all you competitive players out there and a new map, bringing the total to eleven. Museum II brings some of the familiar design elements from the original Museum across whilst giving it a more vertical and competitive feel to make the map great for new players as well as screencheating veterans.
For more info, visit www.Screencheat.com
Scheduled maintenance is planned for MU Online on August 21st (Tuesday), and with it will come Season 13, Part 1 update.
by Ragachak
Pocket Legends Adventures, a mobile title with real-time combat, a unique skill-based advancement is live globally.
by Ragachak