Mytheon begins closed beta testing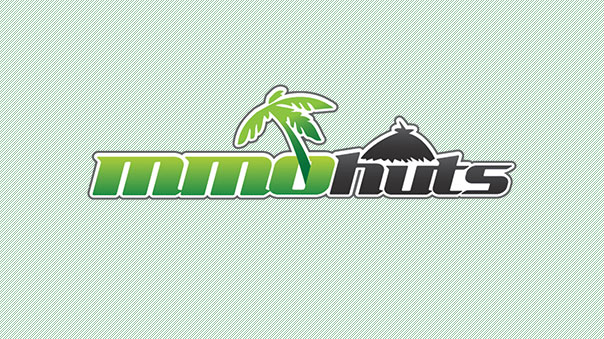 UTV True Games has announced that its closed beta testing for Mytheon, now being developed internally with the publisher, has now begun. Beta keys and special closed beta events are available at the game's website. Events will include hourly in-game giveaways, PvP matches, and trivia with prizes handed out to the winners.
A multiplayer action RPG, players take the role of Stonecasters, who combine and cast magical stones to defeat their enemies.
UTV True Games published Warrior Epic, and is also developing Faxion Online.
Mytheon Gameplay Screenshot
Source:
UTV TRUE GAMES' MYTHEON LAUNCHES CLOSED BETA TODAY

Mytheon Welcomes Stonecasters New And Old With Special Kick Off Events At www.MytheonGame.com

Austin, TEXAS-February 3, 2011-UTV True Games, an international publisher of multi-player online games, today announced that the closed beta test for its highly-anticipated multiplayer/action RPG, Mytheon is now live.  Mytheon, now being developed internally, invites previous closed beta testers back to check out all the latest updates and receive exclusive VIP treatment and also welcomes players new to the game to join in and play the closed beta.  To obtain a beta key and join in the special exclusive closed beta events, interested players can visit www.mytheongame.com

"We're excited to share this legendary journey through ancient mythological worlds and larger-than-life characters with gamers," said Peter Cesario, Director of Product Development at UTV True Games. "Our focus with Mytheon is to deliver some of the most innovative and compelling content giving our players the ultimate action-RPG gameplay experience."

In addition to checking out all of the latest improvements and additions to the game, closed beta players will be able to Hourly in-game giveaways, leaderboard driven PvP matches, and mythology-based trivia with special prizes.

The LORE
For too long, the gods have dominated the affairs of men. Zeus and his pantheon of Greek deities have ruled the Mediterranean, while Ra and his legion of Egyptian lords have held sway over the deserts of antiquity.  Powerless, mankind has been at the mercy of their fickle ambitions since the dawn of history. Yet even the gods answer to a higher authority: the sisters of Fate.  Silently watching the affairs of the cosmos with unknowable wisdom, these three Fates have intervened and declared an end to the reign of gods. Mortals must now be given a chance to prove themselves worthy of self-rule.

The POWER STONES
The only path to victory in the battle with the gods lies in mastering the Power Stones. These magical relics are weapons forged by the Fates themselves. The Stones bestow on their caster the power to summon mythological creatures from legends past and unleash dazzling spells on allies or opponents.

A master Stonecaster must use his arsenal wisely in the war against the gods, for the right strategy is critical if mankind is to emerge victorious.

Indeed, a mortal's very survival depends on the Power Stones, lest he meet his demise at the hands of the deadly bestiary arrayed against him. For the gods rarely play fair -they have stolen the secrets of forging Power Stones and now they too possess the secrets of summoning.

Mytheon is an online, multiplayer Action/RPG with strategic game play where players experience classic mythology come to life and challenge legendary gods to define their own fate.  Players, or "Stonecasters,"
have been given the power to defeat the gods by combining and casting magical stones in a battle to determine the destiny of humanity.
Mytheon features an assortment of classes and characters that allow players to approach combat in a unique style that fits their gaming preference.

For additional details on Mytheon please visit:
http://www.MytheonGame.com To follow all the latest news, please visit http://www.facebook.com/mytheon , http://twitter.com/mytheongame and http://www.youtube.com/group/mytheon
Next Article
erfect World Entertainment has released a new game mode in Blacklight Retribution, called Netwar.
by MissyS
Testing intensifies for Smite on Steam as the HiRez team has been actively looking for more players to test the game on Valve's platform.
by MissyS
Nexon America has announced that in addition to passing 9.2 million registered users, MapleStory has also seen over 35 million characters crea...
by MissyS