My.Com appearing at Gamescom 2014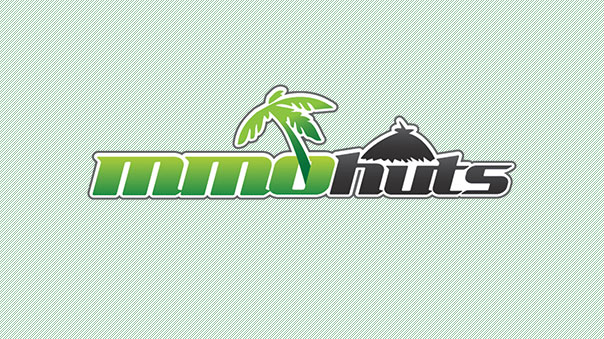 My.com is pleased to announce the European premier of its three upcoming massively multiplayer online games (MMOGs) World of Speed, Armored Warfare and Skyforge at this year's Gamescom, Germany. Media are welcome to try out the games in the business area in hall 4.1 at booth A-020. My.com will be revealing the closed beta test term and showcasing new content and gameplay features for all three games including:
World of Speed
Slightly Mad Studios will reveal major multiplayer features of the game including the elaborate team mode and team tactics plus unique team objective system. The premier will be also flavored with a new race track together with a variety of new cars.
About the game: Developed by the award-winning team at Slightly Mad Studios, the massively multiplayer online action-racing video game World of Speed combines AAA HD graphics, the most favorite car brands, real world circuits and tracks carved from the streets of real world cities with an intense multiplayer experience. Players will be able to create in-game Clubs and compete against other players and teams in a variety of diverse gameplay modes and dominate the world in Territory Wars. For more details please visit www.worldofspeed.com
Armored Warfare
Obsidian Entertainment will showcase the extensive Progression Tree and Arms Dealers gameplay feature for the first time. This will also be the first hands on preview of the game in Europe for press to play through an all new PVE mission on a new map with new tanks.
About the game: In the massively multiplayer online tactical modern military video game developed by veteran RPG development studio Obsidian Entertainment players build up fleets of modern fighting vehicles to take part in intense team-based battle across the world with dynamic destructible environments. Armored Warfare gives players a huge level of vehicle and base customization options and the chance to compete in PvE co-op scenarios and intense, strategy-driven PvP matchups. More information on the game can be found at www.armoredwarfare.com
Skyforge
For the first time ever, Obsidian Entertainment and Mail.Ru's Allods team will reveal the massive gods end-game feature and how the system will work in-game. The presentation at Gamescom will also be a first look at two classes, brand new locations and much more.
About the game: In the world of the MMORPG Skyforge fantasy meets science fiction where players develop from immortals to powerful gods while protecting the residents of the planet Aelion. Developed by Allods team with assistance from Obsidian Entertainment, Skyforge offers a fresh online gaming experience with an exciting impact of console combat system, a variety of classes and a deep character customization with millions of players on one server. Visit www.skyforge.com for more information.
Players can already register for the Closed Beta for all three games at the game`s official websites.
Press appointments for World of Speed, Armored Warfare and Skyforge will take place in the business area at Gamescom in hall 4.1, booth A-020, from August 13th to August 15th.
For more info, visit http://my.com
We have some pretty gigantic news for Brawlhalla! Upon launch, Brawlhalla's going to offer crossplay between PS4 and PC at launch.
by Ragachak
The latest MMO news
by Guest