Knight Age Relaxes At the Resort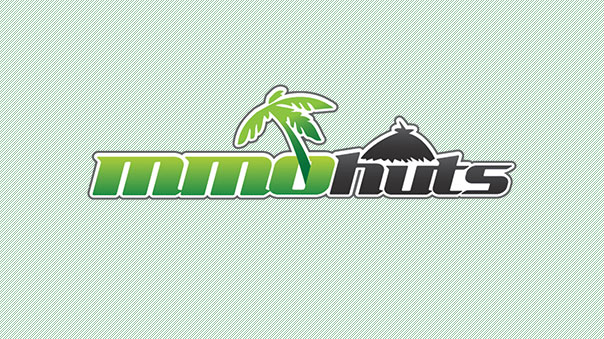 Joymax, leading online game developer and publisher known for its popular MMORPG, Knight Age, today opens the Relaxing Resort Fishing Hole & Hot Spring in the Yann Valley Village!  Players in Knight Age can now be revitalized with a variety of activities and EXP boosts starting today.  For all of the detailed information, Knights both rookie and veteran can visit http://www.joymax.com/knightage/
From now until June 25th, players can power up during weekend events which include a 400% increase in exp for Pupa, Mounts, and characters and a 400% item drop boost to boot.  Fans of the Knight Age Facebook can show off their fishing skills by posting a picture of any fish they've caught to the contest page.  45 winners will be chosen randomly from all entries to win permanent Pirate Masks, Pirate Rings, and Pirate Necklaces; everyone who enters will also receive 500 Chubby Bait so they can continue on their fishing journey in style.
While at the Hot Springs, climb to the head of the enormous Kuokuo statue for a chance to win amazing prizes!  Just upload a screenshot of your character standing atop the head of the Kuokuo to the Knight Age Facebook contest page and you could be one of the lucky winners!  The prize pool will grow as more players participate, with over 50 prizes available including Kappa Pupae, Strengthening Whetstones, Magic Dust, Golden Carrots, Mysterious Chalk, and Mega-Shout Scrolls.  Winners of both Facebook contests will be announced June 28th.
Torgal's Trade Cart has also arrived from distant lands, and will need help in these new lands!  Head over to the Blue Wind Forest and protect the caravan from the marauding Blue Ogres that have taken over the once peaceful forest.  Brave Knights who succeed will be awarded with prizes including Pupa Training Supplements, Level 12-24 Rare Equipment, the Ruby Eye staff, and even a permanent Shock Wolf Pupae!  Be sure to tackle this mission before it disappears for good on June 25th.
Knights at maximum level are also charged with capturing the Massive Wild Boars that have invaded the Forest of Heroes!  Veterans brave enough to face these ferocious porcine will be awarded with prizes including Rare Equipment, the rare Jomonji spear, and even a permanent Wild Boar Pupae!  Rewards from these two missions will be given out randomly, so players are encouraged to return daily to see what special gifts they will receive for completing these tasks repeatedly.
Next Article
The greatest adventure in the history of Drakensang Online has begun!
by Mikedot
ArtCraft Entertainment, developers behind the Throne War Game, Crowfall have announced they have more than 50,000 backers.
by Ragachak
P Productions, a leading publisher of massively multiplayer online games (MMOGs), announced today that more than 1.3 million players worldwide...
by MissyS