More detail about Dragon's Call expansion Sacred Wings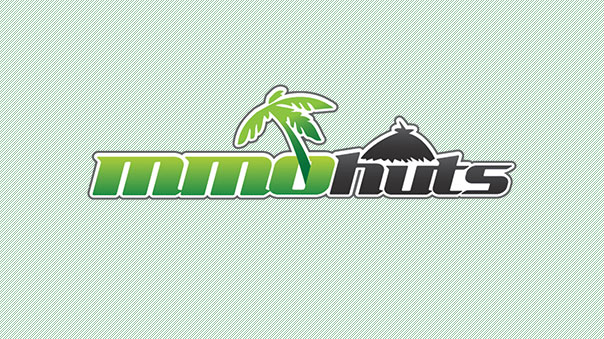 Dragon's Call is preparing to launch its expansion "Sacred Wings" soon, and has released a new preview of some of the features to come.
The Sky City Arena will hold tournaments weekly, with preliminary tournaments from Monday through Thursday and final tournaments on Friday. Experience will be earned for participating, and the final sixteen winners earn feathers based on their ranking. These feathers may then be converted into wings, which offer extra action points for players as well as offer an awesome new piece of gear to show off to others.
Dragon's Call is published by EverDream Studio (GameDP), and is currently their only title.
Dragon's Call Gameplay Screenshot
Source:
Dragon's Call Unveils the Mystery of Glorious Wings

Since the new expansion of Dragon's Call – Sacred Wings is launching soon, many related features will continuously be unveiled. These include the fascinating Combine Magic Formation and Sky City Arena, both with high Exp. and rich item rewards. Now, what's next? Yes, the Glorious Wings, the coolest stuff yet to be shown off in Dragon's Call. So keep reading on and drive your own destiny to become an angel or a devil in the bloody skies.

Glory Bestowed by Angel (Note: the following rules are not finally decided)
Players are allowed to enter the Sky City Arena and take part in different tournaments. Preliminary tournaments will be held from every Monday to Thursday and 16 final winners will compete for ultimate victory on every Friday. As long as players participate in tournaments, they will be able to claim Exp in accordance with the points they have earned. Aside from that, a special and practical item- feather has been prepared for the final 16 winners of each group every week.

If only players advance to the final 16 in a week, they will be rewarded with a certain number of feathers based on their rankings. As the symbol of glory, feathers can be converted into newest wings. Wings requiring different feathers are attached with different Action Points. The highest-level Battle Angel Wings for males and Wisdom Angel Wings for females will bring 12 Action Points for players. In addition to such benefits, with cool and shinning looks, various angel and evil wings will make players stand out in the game.
Next Article
Kim Hakkyu, the Project Director of "Arcturus", "Ragnarok Online", "Granado Espada" and "Wolfknights" ...
by Mikedot
Nexon America today released an extensive new content update for popular title Mabinogi, including a new character with unique and powerful sk...
by MissyS