Asda Story Adds Open World PvP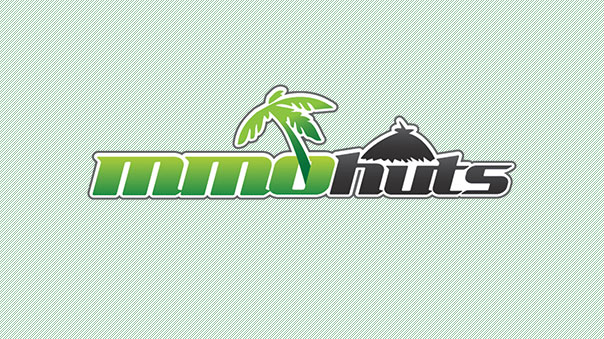 The anime inspired MMORPG Asda Story has had a major PvP related update. When GamesCampus first launched the game in America, it didn't have any PvP. Its a quest driven, 3D fantasy game with a heavy emphasis on socialization. It has a unique 'Soul Mate System' where a pair of players can become soul makes and share certain skills.
Now a new open world PvP feature called Mining War. Players can battle in factions for control over resource rich maps. Control over these regions grants access to mines that contain legendary weapons and armor.
GamesCampus has released some screenshots to show off the new Mining War feature, but gamers looking for more details on Asda Story should check out our official MMOHuts Asda Story page.
Full Release:
GAMESCAMPUS INTRODUCES ASDA' STORY'S MINING WAR

Sunnyvale, Calif. (NOVEMBER 16, 2010) – Leading online game publisher, GamesCampus.com (www.GamesCampus.com), has introduced and released new screen shots of Mining War, the first open world PvP for its popular online MMORPG, Asda Story. Players can download the game for free at http://asdastory.gamescampus.com/

Asda Story's Mining War introduces the game's first open world PvP, where players battle in Factions over control of a resource-rich map. The rewards for conquest include access to excavate the mines where the most powerful Legendary weapons and armor in the game lie buried deep beneath the surface.

Based on a colorful, bright and cheerful world, Asda Story is a free to play exciting fantasy-style anime 3D MMORPG game that features a unique 'Soul Mate System.' The unique party system offers two players the ability to align to become 'soul mates' and allows them to wear unique costumes and use special skills. Another key feature of the game is the 'Real Costume System,' which gives players some of the most extensive personalization and design options ever seen in an MMORPG.

For more information about Gamescampus.com or Asda Story, please visit http://asdastory.gamescampus.com/.
Next Article
The BISBOG Group, an international publisher of online and mobile games, today announced Astro Lords: Oort Cloud has entered open beta testing...
by Mikedot
The new update (Version 1.5.0) dubbed Soul Seeker: War of the Gods will add a second Raid Boss to the game.
by MissyS
Combat Arms has released its latest update, Operation Second Wind, for Nexon America players.
by MissyS