Dawngate Patch 26 Brings Big Changes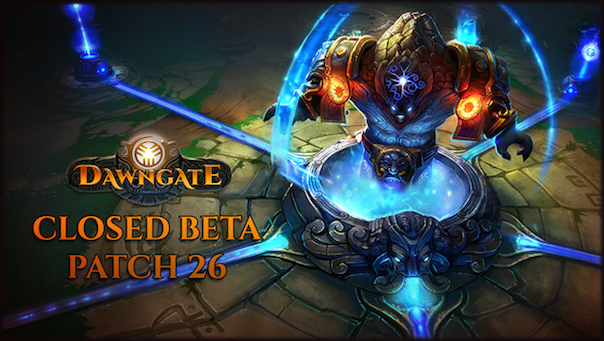 Think you know Dawngate? Think again. Waystone Games has just overhauled every aspect from the moba itemization to the map layout to their unique system of role assignment in parties in what amalgamates to one of the heaviest reworks we've ever seen in a single moba patch. Some of the highlights include:
Reworked Game Mode/Map – Updated feature sets to intensify various gaming scenarios
Updated Item Set – All items have been updated to enhance the player's experience
New System Balance and Role Tuning – Every Shaper's base movement speed and attack range has been increased by 11% with plenty of changes to Role VIM rates and other individual balance changes across the board.
Removal of Binding Respawns – This unique element of gameplay seems to have disappeared with the patch.
The rather lengthy full details including a complete listing of the itemization changes and numerous Shaper rebalances can be read of the official site.
Next Article
Total War is 15 years old this month and to celebrate Creative Assembly and Steam are holding a spectacular Free Weekend and sale.
by MissyS
Reloaded Productions Unveils Multiplayer Persistent Arena FPS APB Vendetta™ at Game Developers Conference
by MissyS