Moonlight Online Launches on Facebook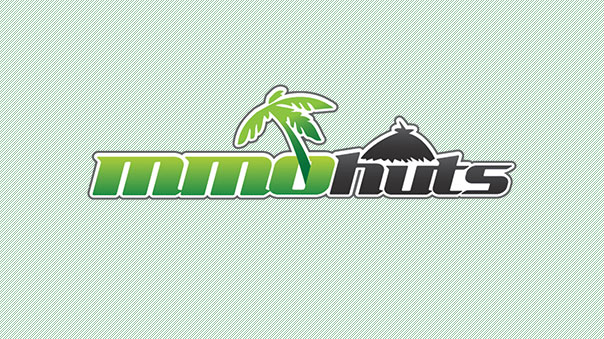 IGG has launched Moonlight Online today for players on Facebook.  The game is inspired by classic folk tales of Eastern and Western Europe, pitting players in a struggle between humans, werewolves, and vampires.
With full 3D graphics and in-depth storytelling, Moonlight Online offers Facebook users an opportunity to engage in fast paced combat and summon mercenaries to aid your quest.  Players can also enter a tower defense style game with up to five friends, or challenge others in the Wrathefire Arena.  Players in guilds can also lay siege to castles to show off their skills and mounts.
IGG also publishes Tales of Pirates 2 and Lords Online.
Moonlight Online Gameplay Screenshot

Source:
IGG's Next 3D RPG will Wow Gamers on Facebook this Summer

(Santa Clara, CA, June 7, 2012) IGG, the Santa Clara-based next-gen social gaming publisher and developer, has launched its latest masterpiece – Moonlight Online ™! https://apps.facebook.com/moonlight_online Hardcore gamers on Facebook can look forward to an evolution of social web RPGs unlike anything they've played before.

A fantasy-themed RPG inspired by the classic folk tales of European mythology, Moonlight Online ™ transports players to a supernatural, medieval realm packed with full 3D graphics, in-depth storytelling, and high-octane combat. Play as a Human, Vampire, or Werewolf in a realm on the brink of total warfare. You alone hold the key to deciding the future of your civilization… and the fate of the world.

On top of more classic features and game play, new and veteran IGG players alike will experience many novel features in this vivid, action-packed new title. Use magical items to summon wild mercenaries to protect and accompany you in solo combat and questing; or take communal warfare to the next level with three blood-roaring battle options: Enter a fast-paced tower defense map with five of your friends to fire massive cannons at hordes of savage monsters; or step into the deadly Wrathefire Arena to challenge millions of other players in intense, real-time PvP. Players seeking even more excitement can join their Guild in a pulse-pounding castle siege while showing off their advanced skills and fashionable mounts.

When all is said and done, retire to your own personal farm where you can harvest 3D crops and cool off (or heat things up) with a loved one in your private hot springs!

IGG will officially launch Moonlight Online on the US Facebook servers this summer for all players looking to take social gaming to the next level. Subsequent release to other European markets is also highly anticipated.

Visit  http://www.igg.com to learn more about IGG's growing family of games.
Next Article
AIDIS announced today that their latest mobile RPG, Last Cloudia will release globally this year.
by Ragachak
GameSamba announced yesterday that a major update is on the way to the mobile game, Tokyo Ghoul: Dark War.
by Ragachak
gumi is proud to announce that the popular characters from the anime Fairy Tail are returning to Brave Frontier.
by Ragachak