MapleStory: Ascension now live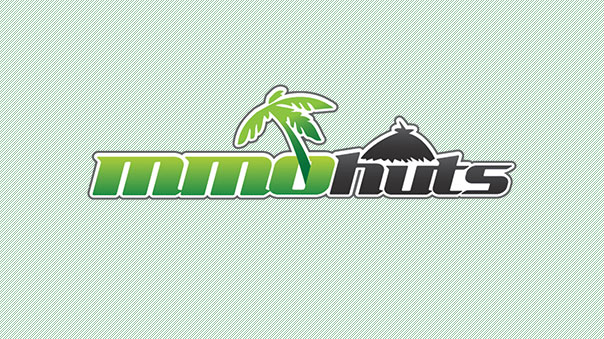 Ascension is the latest update to hit MapleStory servers, and features an upgrade to the wedding system and more.
For players looking to get involved with the in-game wedding system, a new structure has been set up which requires players to sign documents of commitment. As players stay together in their marriage, they will earn rewards based on their commitment level (including stat boosting rings and a "love chair").
The update also introduces Monster Park, a new area with quests where players can face old and new monsters that are plenty powerful.
MapleStory is published by Nexon, which also publishes Mabinogi and Dragon Nest.
Source:
MapleStory's Ascension Update Now Live

For the 75 percent of players who have seen their online marriages end in disaster in Nexon's 2D side-scrolling massively multiplayer online game MapleStory, help is on the way. The game has received a complete wedding system upgrade as part of its Ascension content update, which is available now.

Last year in North America, 26,982 in-game marriages were performed with a price tag of $25 per wedding. Of those marriages, 20,344, or 75 percent, have since been annulled at the players' request. With the Ascension update, Nexon hopes to create a more harmonious environment for betrothed Maplers with a restructuring of the wedding system.

For players looking to celebrate their love in Maple World, the groom-to-be must visit Moony the Wedding Jeweler to purchase an engagement ring, which he can use to propose to his bride. Once the bride accepts, the engaged couple must sign a document of commitment, which prompts High Priest John to begin the wedding arrangements. After the arrangements are made, via a cash shop reservation ticket, the wedding proceeds with reveling friends, family and even a wedding photographer.

To reward players for honoring their matrimony, wedding rings can be exchanged for 30-day commitment rings and 100-day commitment rings. For each commitment level, unique special in game items will become available to the happy couple, which include even stronger stat boosting rings, a love chair and more.

Hot on the heels of Chaos' rampage through MapleStory, which introduced PVP, Ice Knight battle mode, a personality trait system and more, Ascension also ramps up party quests for players itching to level up with their guild mates.  Monster Park, which is owned and operated by the friendly and ambitious Speigelmann, swarms with monsters both familiar and new. Players who progress through the story will learn that Speigelmann has ties to some of the most powerful monsters in the game, and the park may be more dangerous than it seems.
Next Article
The year of 2014 was full of many big new releases, numerous sequels, and some exceptional independent titles; our staff of accessibility expe...
by Mikedot
Today, Daybreak pushed a new update for H1Z1 along with the plans to host a Battle Royale Weekend to test the latest changes.
by MissyS
Mythos Global has announced its events for April.
by MissyS