Monster Hunter Rise Will Release on PC in 2022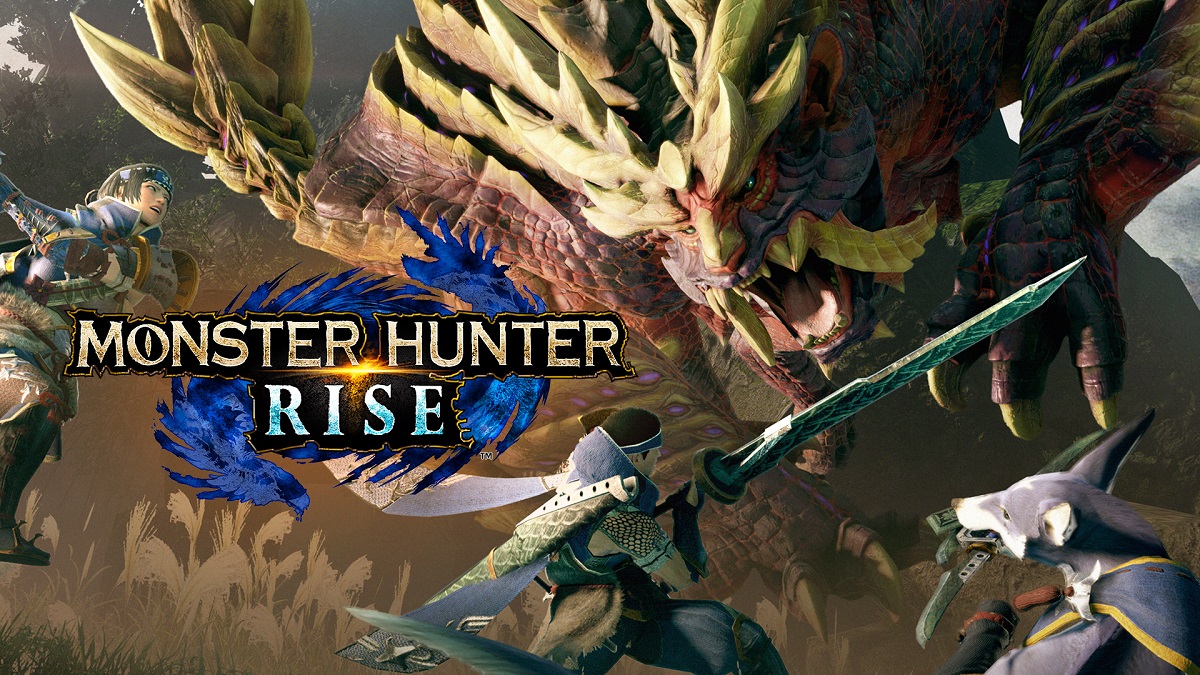 Monster Hunter Rise Will Release on PC Next Year
Monster Hunter Rise will be the sixth mainline game in Capcom's Monster Hunter series. This report comes from IGN. Speaking to IGN directly, producer Ryozo Tsujimoto said, "We received a lot of requests for a PC version of Monster Hunter Rise, particularly from overseas players, and so we have decided to develop a version for PC, which we aim to release in early 2022."
Many PC gamers were concerned that Monster Hunter Rise would only be available to play on Switch. So this is a welcome relief to those who were worried they were going to miss out. Alas, there are no additional details about the PC version of the game at this time. Tsujimoto did say he'd like to share more, but only "when the time is right."
Previously, Tsujimoto had commented on developing the game with Switch in mind, and said "we focused on hunting at a higher tempo than before." Will the game play as well on PC as it will on Switch? Only time will tell, but there is reason to be confident. Historically, Capcom has done well porting games. So we would expect nothing less in terms of quality with Monster Hunter Rise on PC.
Plus, 2022 is still a ways off, and Monster Hunter Rise is coming out on March 26th 2021 for Switch. There is a pretty long delay there. So, we would guess that the team is making sure that the PC version of the game will be just as high in quality as the Switch version.
What can we expect from Monster Hunter Rise?
We know that the Capcom chose the name "Rise" as a reference to the level design of the game, which puts a strong emphasis on the vertical. The setting will be "the ninja-inspired land of Kamura Village." Gamers will be able to enjoy the game in a single-player mode or a co-op mode supporting up to four players. The official description adds, "Brand new gameplay systems such as the high-flying 'Wire Action' and your canine companion 'Palamute' will add exciting new layers to the already robust combat that Monster Hunter is known for."
The official website for Monster Hunter Rise includes trailers, details on monsters, weapons, armor, and locales, and a Monster Hunter Rise Hunting Guide. So, if you are not sure what to do with yourself while you are waiting around for Monster Hunter Rise to release on PC, you can learn more about the upcoming game there. You also, of course, can always play Monster Hunter World.
Also Coming in 2021: Monster Hunter Stories 2: Wings of Ruin
While fans of the Capcom series are looking forward to Monster Hunter Rise, it is not the only Monster Hunter title that is coming out in 2021. Also coming this year is Monster Hunter Stories 2: Wings of Ruin. This spin-off serves as a sequel to 2016's Monster Hunter Stories. It will release some time during the latter half of the year. Thus far, the only platform announced for the game is Switch. You can watch the game's trailer here.
As the year unfolds, we will continue to bring you updates on Monster Hunter Rise and Monster Hunter Stories 2 here at MMOHuts. So, check back in with us again soon for more news on your favorite Campcom series.
Next Article
NGames, a leading online games publisher, has today revealed two all-new instances for MU Classic – a rebirth of a classic MMO coming soon t...
by Mikedot
Legend of Edda- Global edition" team has announced that new comers can receive free 50 J-coin by sign up for Legend of Edda from now. 50 J-c...
by Mikedot
Era of Celestials is getting into the spooky season beginning on Saturday, with a Trick or Treat Event and a new Dungeon.
by Ragachak