Mission Against Terror introduces marriage system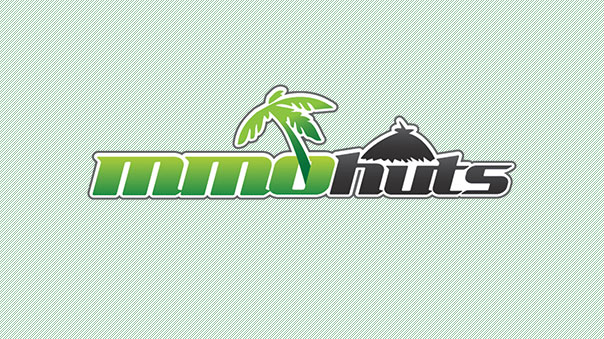 Just in time for Valentine's Day, Mission Against Terror has introduced a new marriage system, with rewards available for players who participate.
To propose a marriage, the couple must each have a Wedding Ring in their inventory, and then join the same chatroom together. One person may then propose to the other, and if accepted, the wedding rings will disappear and forge the couple in matrimony. Couples receive a Love Pack that includes many special goods, including an exclusive Lover's Union AK47. Players who enter a forum contest by February 11th can also enter a drawing for in-game items and real-world boxes of chocolates.
Mission Against Terror is published by Suba Games (Wicked Interactive), which also publishes ACE Online.
Mission Against Terror Gameplay Screenshot
Source:
Mission Against Terror Goes "Bonnie & Clyde" for Valentine's Day

Get Hitched, Then Go Hog Wild in Special Contest for Crazed Lovers Only

TORONTO, ON February 4, 2011—Mission Against Terror (M.A.T.) is all about the love. To prove it, everyone's favorite frag-tastic free-to-play shooter has launched a special Valentine's Day contest that allows you to marry the object of your virtual affection, then go hog wild with them for the chance to win various in-game items as well as a real-life box of chocolates delivered right to your door. The deadline to enter: Friday, February 11 at 6:30PM EST.

"What's love without a sense of humor?" said Sam Ho, Director, Wicked Interactive. "In the end, M.A.T. is about building relationships, while not taking things too seriously. With this contest, we know that our existing community is going to have a blast, in addition to inviting real-life friends and lovers to join, who might not have otherwise tried our game."

How to Get Married in M.A.T.:

·         The members of the couple should each have a Wedding Ring in their inventory. How nice would it be to have your significant other gift you a Wedding Ring? <3
·         Either make a chatroom or join one. Both of you should be in the same chat room.
·         Click on your significant other and then click the Propose button.
·         Your significant other will have an opportunity to accept or deny your request. If your request is denied, only the proposer's Wedding Ring vanishes. If your request is accepted, both Wedding Rings disappear and you officially become a couple!
·         Couples receive a complementary Love Pack which contains all sorts of goodies, the most notable of the bunch being the Lover's Union AK47 for 30 days! This is the only way to get your hands on this weapon!
·         Couples have to achieve Level 4 intimacy in order to enter a drawing to receive special in-game items and that box of chocolates.

More info + screenshots: http://forum.subagames.com/showthread.php?t=23431&p=256978#post256978
Next Article
Monster Super League teams up with Sonic the Hedgehog with this new collaboration, which has officially begun in game.
by Ragachak
The Lahn class brings the total class list up to sixteen for Black Desert Online, and players can pre-customize theirs right now!
by Ragachak
Taichi Panda: Heroes is Snail Game's latest offering to the Taichi Panda franchise for the Android and iOS.
by Ojogo